Every day, we come across subtle signs hinting at depression, pain, hopelessness and suicide and we take them for granted. No matter how many times people take their lives after being crystal clear about their intentions earlier, we deny ever noticing the signs.
Well, Egypt's biggest Youtuber, comedian, and recently-turned-actor has just posted a video that will shake you to the core.
Shady Srour is basically the father of Viners and Youtubers in Egypt. With over 3.8 million Youtube subscribers and 5 million Facebook followers, the young man has been constantly evolving with his content. From simple videos of him wearing an 'Isdal', women's praying cover, to the first Egyptian Youtube movie, Titanic, with co-star Bushra and Director Kheidr Mohamed Kheidr, the rising talent has been giving it his all.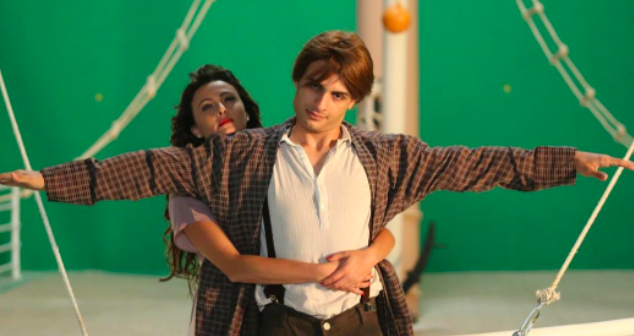 But along with success and fame, comes a hurdle of hate, jealousy, cruel judgments, and cyber-bullying. Following Srour's version of Titanic's bad reviews, the actor shared his two cents following the intense social media bullying. Later, he shared another post about the reality of living with depression.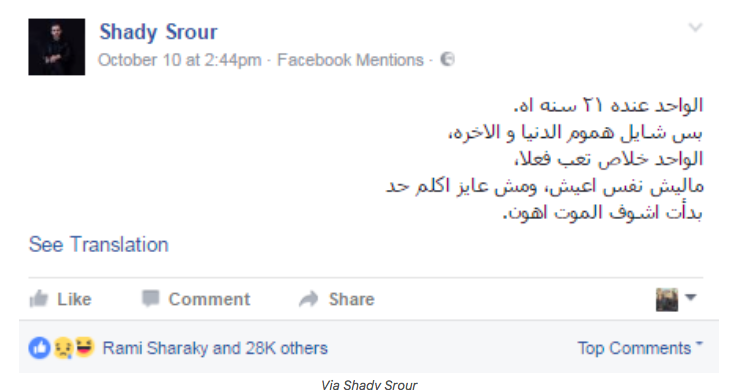 Today, the Youtuber, once again, shared a very clear suicidal message. In a video posted hours ago, Shady explains that all he wanted was for people to like him and what he has to offer. He also added that there is no explanation for the hate he's currently receiving.
Srour shared a screenshot of his last post where he claims that he intends on committing suicide and shares some of the horrible reactions and comments he received. This is supposedly the last video Srour will ever post.
While some reacted sarcastically, rubbing salt in his wound, other fellow influencers left more positive messages.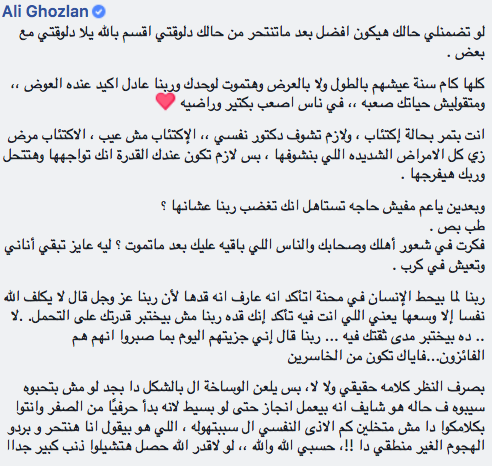 The problem with people under the spotlight is that we always think everything they do is a publicity stunt, a desperate call for attention; we never take them seriously. We never think of them as humans!
To us, they're just names and faces on our screens. We do hope this is some kind of stunt or PR campaign for suicide awareness because we refuse to lose another young and successful man to depression.
This is the last updated profile photo on his account.
WE SAID THIS: When will people ever comprehend the intensity of pain inflicted on others by simple social media actions?!