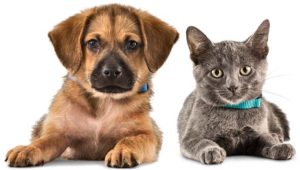 partnersforhealthypets
You might think owning a pet in UAE is a piece of cake, but you need to think again. The UAE's Federal National Council are looking to tighten the leash regarding pet licensing in the country. Here are the rules that you need to know before bringing your pet with you from your homeland or even owning one in the UAE.
1. Dogs must be kept on a leash and/or in an appropriate muzzle in public at all times. Fines of up to 500,000 AED and jail sentences of up to six months will be imposed for owners who fail to control their dogs.
2. You must clean up after your pet.
3. Dogs have to be registered and vaccinated with the Municipality, with fines ranging from 150-500 AED if you're caught breaking any laws.
4. You're not allowed to walk your dog in public parks, Marina Walk, along JBR, the Palm or in Dubai Marina.
5. Common dog walking areas: Jebel Ali Beach, the beach along Al Safouh Road near Dubai College, Al Warqa near Mirdiff, the Greens is commonly accepted as one of the most dog-friendly residential areas in the city. Located opposite Tecom, the Emaar development has pedestrian walkways, shaded paths, several lakes to stroll round as well as doggie waste bins on the routes. Added to that there's now a dog-friendly playground as well (with local café Berts the perfect post-walk refreshment hole).
6. All dogs must be registered with vet services section, Dubai Municipality (VSS/DM), vaccinated & micro chipped by the VSS/DM or a licensed vet.
7. Other animals like Guinea pigs, hamsters, ferrets, bearded dragons, iguanas, parrots and tortoises do not require rabies vaccination or do not need to be microchipped, but they do need an import permit to come into the country and must have their original health certificates. If you plan on buying a tortoise, parrot etc and wish to travel with it in the future, make sure you get the CITES certificate upon buying it.
8. Dog owners will be required to buy a license for their pets.
9. Penalties will apply to owners who fail to have their dogs vaccinated against diseases.
10. Approval to own a dog has to be granted by your property's land owners. Owning a pet is prohibited in some buildings. This can be due to the fact that owning a pet like a dog can significantly increase your landlords insurance. If you're interested, learn everything about landlord insurance from simply insurance or somewhere similar so you know how to stay on the right side of your landlord. If you are caught, you will be given a probation period to get rid of your pet or evacuate the apartment. If your community does not allow pets, you can try to get a signed letter of approval from the owners to at least allow the pet to be in your home.
11. Only zoos, wildlife parks, circuses, breeding and research centers will be allowed to keep wild or exotic animals.
12. Anyone who takes an exotic pet out in public will face fines between 10,000 AED and 500,000 AED.
13. Using an exotic animal to threaten or intimidate others will make you liable for a fine of 700,000 AED and/or jail time.
14. If a person is killed by someone's exotic animal, the owner can face charges of manslaughter.
15. The public are encouraged to report cases of people keeping exotic pets.
16. The general public will be encouraged to report cases of wild animals being kept as pets.
17. Regarding domestic pets, if these regulations are not followed your pet may be confiscated and a fine of AED 2000 may be issued to you. Your pet will be returned to you with a warning; the government permits two violations.
WE SAID THIS: While dog walking is prohibited in the central JLT park, you're encouraged to walk your dogs around any of the lakes, with patches of greenery interspersing the concrete jungle. Several cafes and restaurants also welcome dogs in their outdoor seating areas.