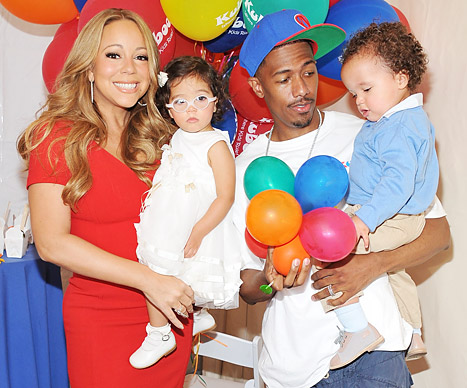 Mariah Carey and husband Nick Cannon are publishing a holiday children's book inspired by their toddler twins Moroccan and Monroe titled Roc and Roe's Twelve Days of Christmas. The 2014 holiday season also marks the 20th anniversary of Carey's hit holiday single "All I Want for Christmas is You".
More than 40 years after its release, the Elton John album Goodbye Yellow Brick Road is being re-released this year as a cover album featuring artists such as Emeli Sande, Fall Out Boy, Ed Sheeran and Hunter Hayes. The album was originally released in 1973 and includes chart-toppers such as "Candle in the Wind" and "Benny and the Jets".
A petition calling for the deportation of Justin Bieber from the United States and describing the singer as "dangerous, reckless, destructive and drug abusing" has collected over 235,000 signatures. The White House administration is required to respond to all "We the People" petitions that gather over 100,000 signatures.
Shakira and Rihanna are smokin' in more ways than one in the video for new duet "Can't Remember to Forget You":
And Enrique Iglesias hosts the most depraved party ever in new Pitbull collaboration "I'm A Freak":
Comedian and Red Hot Chili Peppers fan Jon Daly has perfected his Anthony Kiedis impersonation and released the most convincing fake Peppers song ever; listen to "Abracadabralifornia" here:
Don't forget to tune in to the Super Bowl Halftime Show tonight for performances by the real Peppers, along with Bruno Mars.
WE SAID THIS: Don't miss "5 Super Bowl Halftime Shows Bruno Mars Has to Beat".