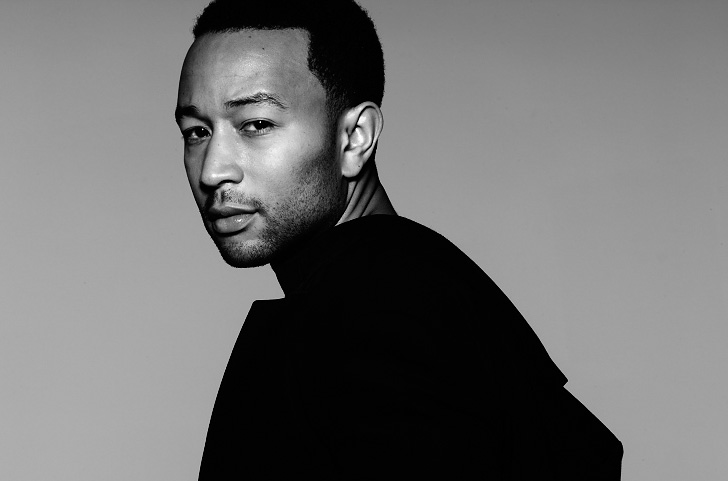 With the Ferguson verdict still all over the headlines, there's no better time to release a justice anthem like John Legend and Common's new one "Glory". The song will be featured on the soundtrack of new film Selma, which follows 1965's campaign for black voting rights:
 And Lana Del Rey will be contributing to the soundtrack of Tim Burton's new film Big Eyes, which tells the story of artist Margaret Keane, played by Amy Adams. Her tracks include "I Can Fly", which will roll with the film's end credits, and this title track:
Coldplay have hinted that their upcoming seventh album, titled A Head Full of Stars, may also be their last. Speaking to BBC Radio 1's Zane Lowe, Chris Martin compared their discography to the Harry Potter series, which contained seven books, adding, "I have to think of it as the final thing we're doing, otherwise we wouldn't put everything into it."
I adore Gwen Stefani, but I have no idea what to do with this month's new tracks. Her new one "Spark the Fire" is a melody-lacking party-starter, but at least the video is fun – here's Stefani amid speech bubbles, emojis and floating Pharrell heads:
 The 2015 Grammy Award nominations were announced throughout the day Friday, leaving the biggest for last – the artists nominated for Album of the Year include Ed Sheeran, Sam Smith, Beyoncé, Beck and Pharrell Williams. But Beyoncé is already a winner, breaking the record for most nominated female artist in Grammy history with this year's 47th nomination, surpassing previous record holder Dolly Parton. She has won 17 awards.
WE SAID THIS: Don't miss last week's "For the Record: Beyonce drops 7/11 Video"