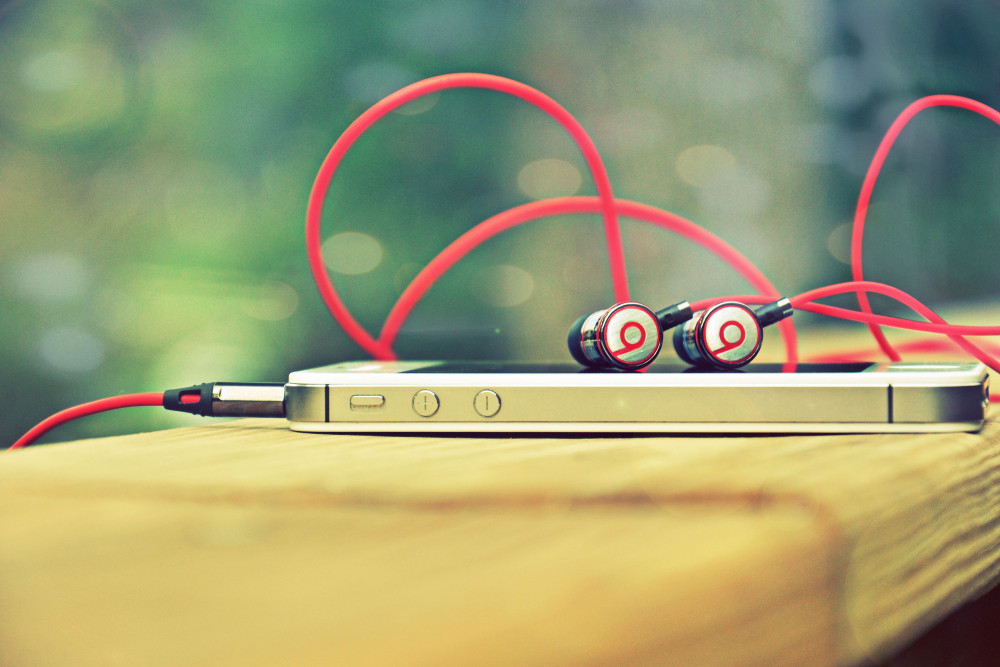 Apple announced this week that it will be acquiring Beats Electronics for $3 billion, its biggest acquisition to date. The headphones manufacturer, which was founded in 2006 by rapper Dr. Dre and record producer Jimmy Iovine, made revenues of $1.1 billion in 2013. Both Dre and Iovine will become key executives in Apple's music division.
After their successful collaboration "Let's Get Lost" for the Twilight soundtrack, Bat for Lashes and Beck have teamed up once again for new single "Under the Indigo Moon". The song appears in a short film created for fashion label YMC, for which Bat for Lashes's Natasha Khan has contributed designs, as well as directing the clip:
Record label Manimal Vinyl is releasing a Duran Duran tribute album titled Making Patterns Rhyme, featuring covers of hits such as "Save a Prayer" and "Ordinary World", as well as Moby's slow and sultry take on their 1982 hit "Rio" here:
Speaking of slow and sultry, here is Miguel's "Simplethings", off the soundtrack of Lena Dunham's hit television show Girls:
It seems like all of Kylie's songs were meant to be sung into a hairbrush in front of the mirror, and new track "Crystallize" – written to benefit cancer charity One Note Against Cancer – is no different:
This week Led Zeppelin will be releasing remastered versions of their first three records, featuring unreleased material I can't wait to hear and first mixes of their most popular tracks. The first release is a rough mix of "Whole Lotta Love", which lacks the distinctive guitar slide but includes some excellent vocals:
Queen are releasing their first album in 20 years, tentatively named Queen Forever, including unheard tracks featuring Freddie Mercury's vocals as well as new material. The album may also include a Michael Jackson duet originally recorded in 1983.
And The Decemberists have debuted a couple of new songs during a recent live show in Boston which may mean a new album is in the works. Their last album, 2011's The King is Dead, included hit single "This is Why We Fight" and Grammy-nominated track "Down by the Water".
WE SAID THIS: Don't miss this week's Eargasm, featuring the sultry and addictive vocals of Sam Smith.