Going out for iftar is usually a nightmare, but what if you could escape the crowded enclosed gatherings and experience Ramadan with a stunning view? Isn't that worth leaving your mother's heavenly cooking?
This Ramadan, we've compiled a list of places where you won't just get delicious food, you will also enjoy the atmosphere and the spectacular view they have to offer.
Le Riad Hotel – El Hussein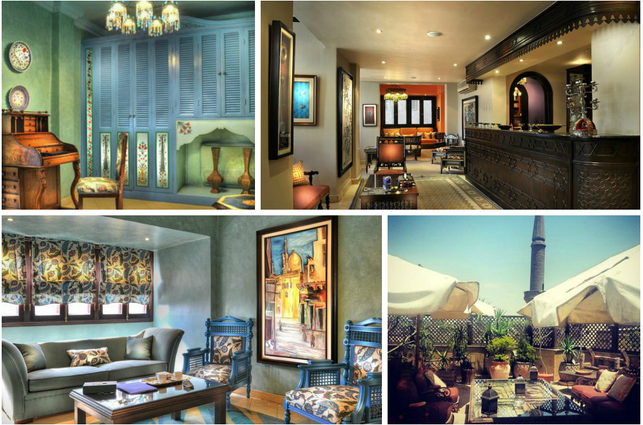 Tucked away in Moez St., this beautiful boutique hotel offers unrivaled elegance and old school Egyptian charm. If you're really looking for a real Egyptian experience, go have post-iftar tea and Oriental delicacies in their on their rooftop overlooking old Cairo's minarets.
Moez St., El Hussein. For more information, call 0227876074 / 75 or 01006289999.
Ramadan Fel-Felucca – Maadi


One of our favourite Ramadan iftars is back! Why sit around and have iftar in a closed area when you can be in the middle of the Nile? Not only that, it's also catered by one of our favourite restaurants of all time, Crave.
This is your chance to enjoy a getaway from the usual crowded iftar places and enjoy the serenity and peacefulness of the Nile with delicious food. Fel-Felluca has an iftar set menu for LE 280 and LE 350 according to type of boat chosen.
Corniche El Maadi. For more information, call 01011111041 or 01064830991.
Le Deck – Sofitel Cairo El Gezira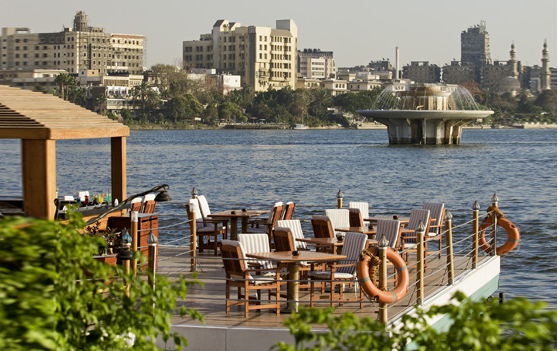 Surrounded by riverside beauty, Le Deck at Sofitel Cairo El Gezirah is an exceptional place to break your fast this Ramadan. Their iftar set menu is priced at LE 220 ++ per person.
For more information, call 02 37496162.
Sequoia – Zamalek

Of course, we all know what a fabulous view and ambiance Sequoia has, just make sure to reserve quite a while in advance so you're not disappointed!
If you're looking for a mixture of coziness, elegance and a breathtaking view, then Sequoia is the place you should break your fast. They offer an open buffet for LE 250 per person.
For more information, call 02 27350014.
Nile Maxim Boat – Zamalek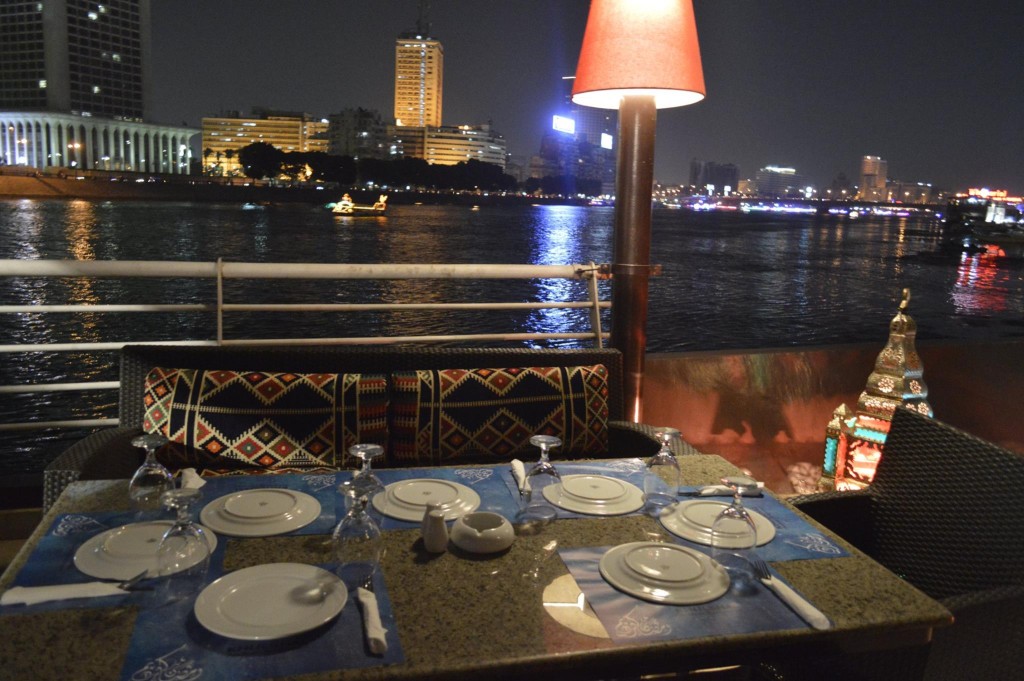 Nile Maxim Boat offers two options for iftar: one on a cruising boat or at Khulkhal restaurant. Both feature several Oriental set menus ranging from LE 150 ++ to LE 250 ++.
For more information, call 02 27388888.
Breeze – Katameya Heights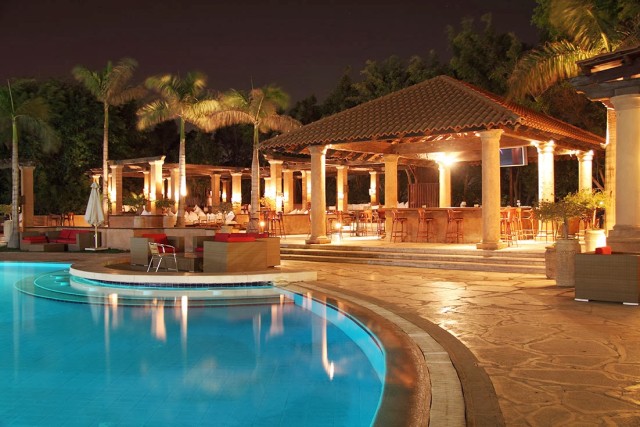 Located inside Katameya Heights Golf & Tennis Resort in New Cairo, Breeze overlooks a pool and offers a relaxing ambiance. They offer an open buffet iftar for LE 280 per person.
For more information, call 0227580512.
Bab El Nile – Fairmont Nile City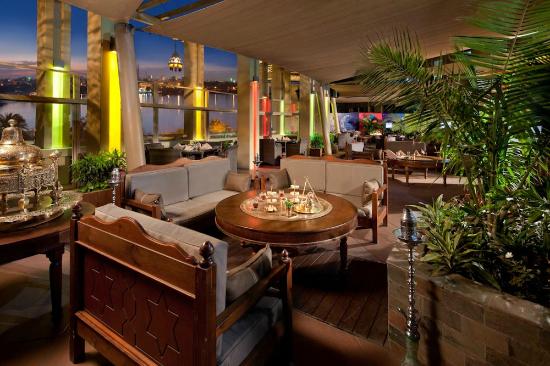 Located on a terrace, there is no better way to capture the year round Egyptian sunshine and cool night breeze with the breathtaking Nile view.
With their Ramadan iftar open buffet starting LE 300++ and an unforgettable view, Bab El Nile is an excellent choice.
For more information, call 02 24619494.
The Platform – Maadi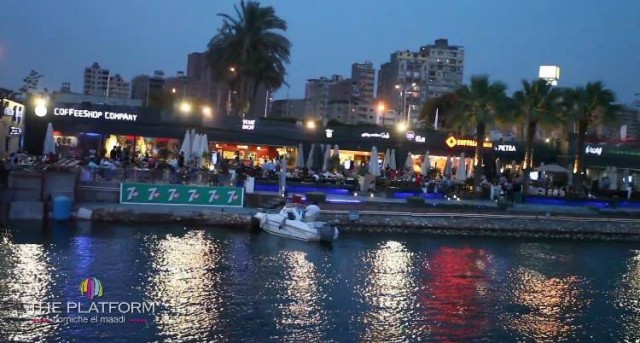 With several options at The Platform, there will be something to suit everyone's taste. As long as it's with a view, no one will really object!
Corniche El Maadi. For more information, call 01156711114/25287175.
139 Pavilion – Mena House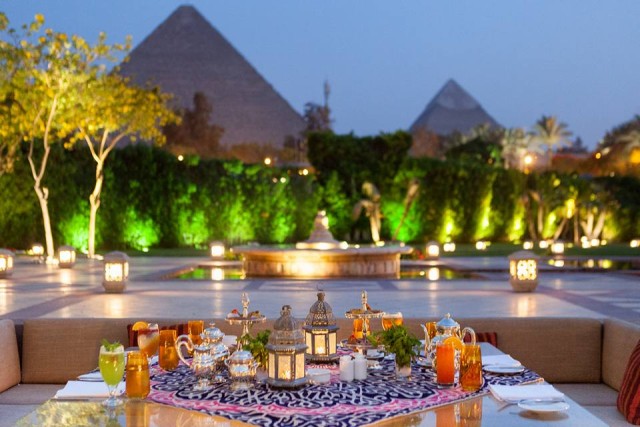 For just under 300 LE, you can enjoy your iftar with an open buffet at 139 Pavilion at the Mena House with this breathtaking view of the only ancient wonder of the world still standing.
For reservations, call 02 33773222.
The Smokery – Katameya Heights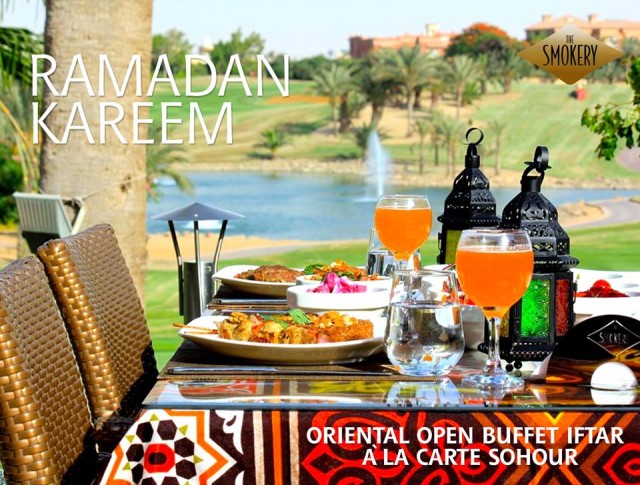 Overlooking the beauty of Katameya Heights greenery and lake in New Cairo, The Smokery offers an Oriental open buffet iftar for LE 250 ++.
For reservations, call 01026019175.
Ahlein – Nile Lily
At Nile Lily's Ahlein, you'll enjoy the atmosphere overlooking the stunning Nile view as well as have a delicious iftar. They offer two set menus ranging from LE 140++ to LE 160 ++.
For more information, call 19412.
Mazaj El Felluca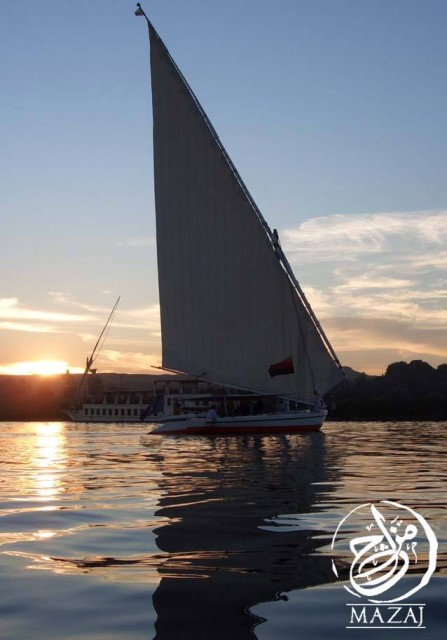 While fellucas are starting to be a Ramadan thing, Mazag El Felluca make it a lot more convenient as you can get on and off whenever you want to. Offering Lebanese cuisine, their iftar set menu costs LE 260 per person.
For more information, call 01281701753.
Lemonada – Lemon Tree & Co.

There's something about being in Zamalek that just makes us happy, whether it's the surroundings or the atmosphere – especially when you have a spectacular Nile view like this. Lemon Tree & Co. offer an iftar buffet for  220 LE per person excluding service and taxes.
Studio Masr – Al Azhar Park
When it comes to open green spaces with spectacular views, you can't miss Al Azhar Park. Studio Masr offers a variety of set menus this Ramadan ranging from LE 120 – LE 150. Oriental food combined with a magnificent view sounds like the perfect night out, don't you think?
For more information, call 19002.
WE SAID THIS: Don't miss Ramadan 2015: Where to Have Sohour in Cairo.