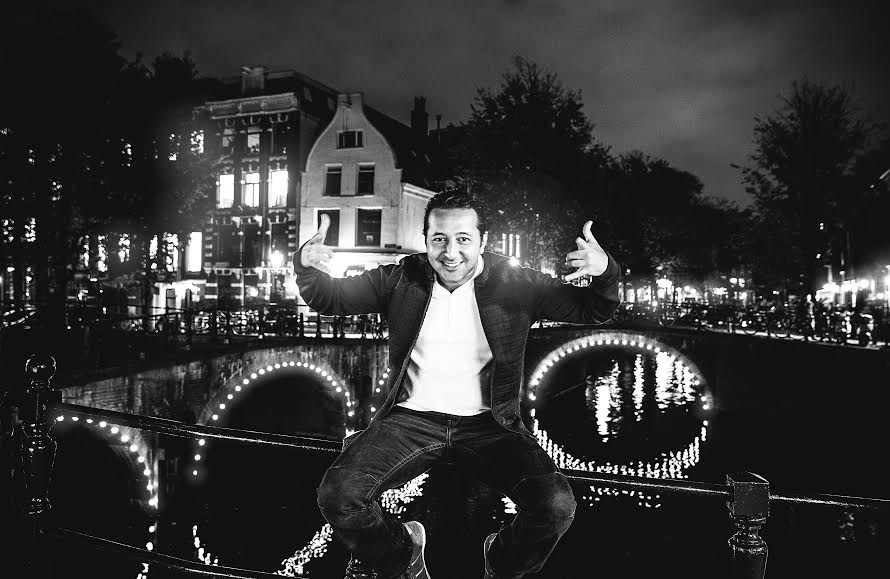 One of the most established DJs and producers on Egypt's electronic music scene, Mohamed Ragab's progressive trance tracks have been played by some of EDC's top names around the world.
Ragab started off at Nile FM at just 19 years old and went on to develop his skills and sound in the music industry, signing on to Aly & Fila's label, Future Sound of Egypt Recordings, in 2009.
Fresh off February's A State of Trance Festival in the Netherlands and this summer's whirlwind FSOE 400 global tour — which will culminate in a hugely anticipated, once-in-a-lifetime show at the pyramids — we chatted with Ragab about his decade-long musical journey, from hardships to highlights, below:
When you were a kid, what did you want to be when you grew up?
I have always loved listening to music and when I was a kid, I wondered how those musicians made their music and how it reached me. Throughout the years, I figured out that music was my calling.
What milestone in your career are you most proud of?
One of the biggest achievements in my career was to work on a song with the legendary DJ Paul van Dyk on his latest album The Politics Of Dancing 3. I don't think I ever even dreamed of this. He is a Grammy-nominated artist and two times the number one DJ in the world. I couldn't believe it until I saw my name on the CD. The process took two years of me waiting for Paul to confirm our collaboration.
What has been the biggest challenge in your career?
The biggest challenge was to find my way around in the music industry. Making music only doesn't help nowadays, you have to learn more than just making music. DJs today know about marketing, design and even law when it comes to contracts so they can survive in today's market.
What is something in your music library that most people will be surprised you listen to?
I don't think I can surprise anyone as what I listen to is what I play, but maybe they will be surprised that I was born listening to heavy metal. I was influenced by my brother, who was a big fan of this genre back in those days, but I found my way around and fell in love with what I do now and have been doing for more than a decade.
What do you think of the state of electronic music in Egypt?
I wont say EDM is growing in Egypt because EDM has been here for some time now, but we don't have many events and that's what I have been working on with Aly & Fila for almost five years and I see a huge potential in Egypt's future. I have so much dreams and ideas that me and Fadi from Aly & Fila will be sharing together and we are starting with the upcoming Pyramids show.
There are countless talented kids who want to do what you do. What is the secret to your success?
The secret to success in general is dedication, going for what you want every day. I have been working on where I am today for almost 10 years secretly, without sharing my passion much with people around me, because I could tell I was the only person who could see where I was going.
Any decision I took was a bit risky, but worth it because I thought about things with my own perspective. I gave my passion all I've got, even when I was working for six years as a sales agent, five days a week.
Where do you get your inspiration?
My inspiration comes from traveling and seeing new places, new people, making new friends. I see opportunities, not things, and I surround myself with positive energy. I don't watch TV at all or read the news, I am fully focused on what am I doing every day.
WE SAID THIS: Aly & Fila's FSOE 400 Concert Will Be the Biggest Sound and Light Show the Pyramids Have Ever Seen.