Egypt's #1 duo on the decks and ranked #20 in the world in DJ Mag's Top 100 list and #4 on Trance Addict's Top 250, Aly and Fila have been defining the word "trance" in this country for over a decade.
And their influence has reverberated throughout the genre: They've showcased their skills everywhere from Kualu Lumpur to Amsterdam and have been handpicked to play alongside Armin himself for every 50th ASOT since 300.
More importantly, they embody the tenets of trance and PLUR – here's an uplifting sample from their Facebook page:
In any walk of life if you work hard and reach for the stars, you can always reach halfway and above the clouds – nothing is impossible in this life.
We caught up with Aly Fathalah and Fadi Naguib, who told us about their first show, their favorite, what's coming next and more.
Tell us about the first show you ever played.
Will never forget that. Couldn't sleep properly weeks before the party from excitement. 🙂
What was it like at the beginning of your career? How was the electronic music scene here and how did you get started?
When we first started our career it was very difficult. Most producers and DJs were from Holland or UK; to have producers/DJs from Egypt was unheard of. Thankfully, we were given the opportunity to release music under Euphonic Records from Germany. Trance was quite big in Egypt in early 2000s, then started to fade out and Pop and House music really took over in Egypt.
Since 2008 we have really been trying to build the awareness of our music through the Future Sound of Egypt radio show here on Nile FM weekly, our FSOE Events in Egypt and our record label Future Sound of Egypt on Armada Music, which has many amazing Egyptian talents.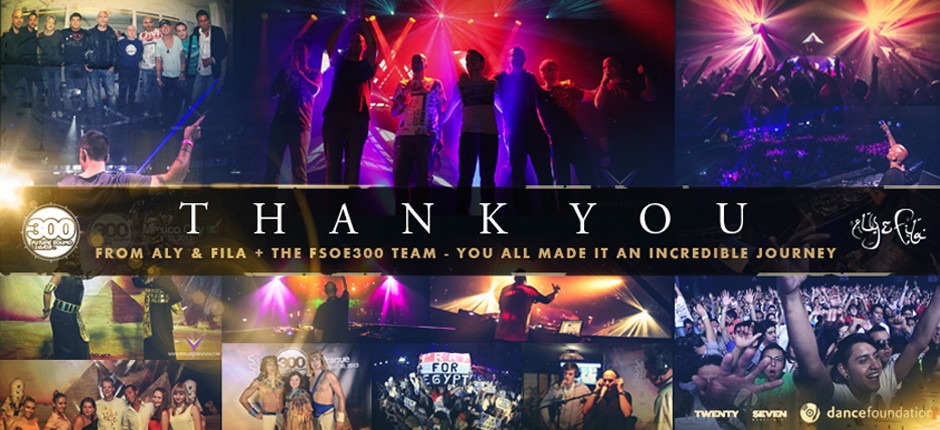 What do you listen to when you're at home, just relaxing?
Chill out music and soundtracks or any electronic dance music sets by random DJs on different Internet radio channels.
What do you think of how the trance genre has evolved since you started?
Since we started, Trance has evolved a lot. Some producers/DJs took it to a very wrong direction where it lost its characteristics and magic. And some others took the roots and evolved them and they kept every major aspect of the word "TRANCE".
You've played in front of massive crowds. What's that like? And how do you stay humble?
It's an amazing feeling to see every week thousands of clubbers and fans going crazy on your music!! Can't describe this feeling. 🙂
Well, you can't order yourself to stay humble. It's either you are by nature or not 🙂 Thank God we both are very humble and thankful for everything we reached.
Where was your favorite place that you've played and why?
Definitely Argentina. Best crowd and atmosphere you can ever experience.
What advice would you give to aspiring DJs?
Just believe in yourself and your talent and don't copy anyone. Try to stand out!!!
How do you promote safe partying?
Being a good example for clubbers, at least. 🙂
Will you ever outgrow DJing?
Never. It's an addiction.
In one word, what is the future sound of Egypt?
If we say "TRANCE", that would be too cheesy hehehe… Let's say "FSOE".
Do your parents like your music?
Surprisingly, they really enjoy it!
Give us the scoop on your next big project.
Our next big project is our third artist album and FSOE 350 celebration in 2014!
WE SAID THIS: For more info and tour dates, check out http://www.alyandfila.com.