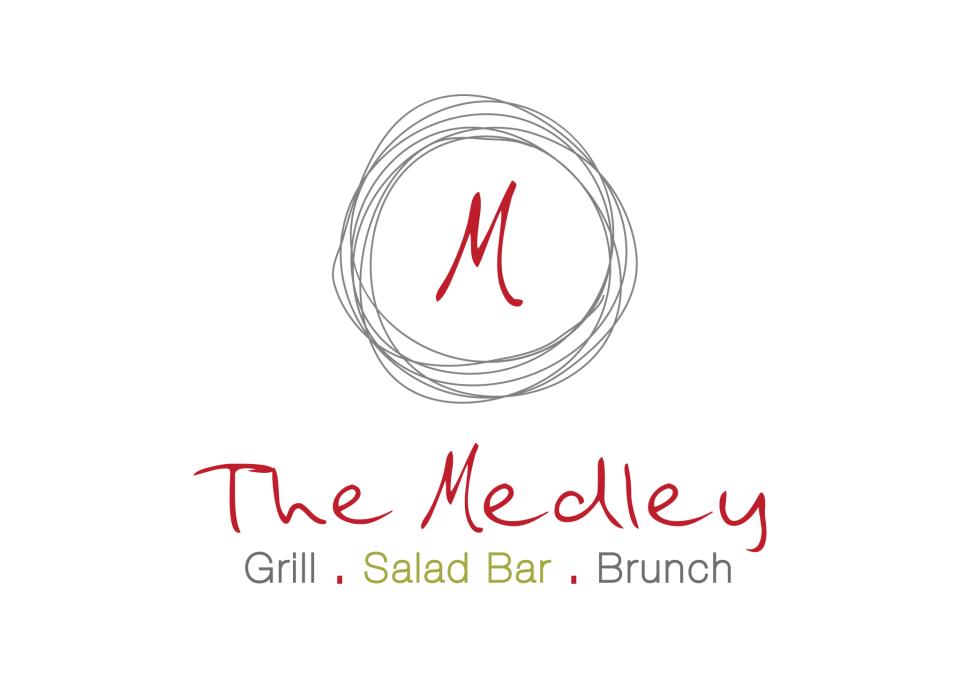 The hunt for a good salad or a salad bar in Cairo often ends in disappointment. Even if there are places out there that offer good salads on their menu, there is hardly a restaurant that offers an extensive salad bar with interesting ingredients and options. To my utmost surprise, The Medley scored a home run with their salad bar.
The by the Nile picturesque restaurant conveniently offers a self-serve salad bar rewarding experience, with small and large salad bowl options. If you are planning to have a second course, it's advisable to choose the small salad bowl, as it is quite filling.
Compared to what's out there and for the price of the offered items, The Medley holds its ground in salad bar exclusivity. Fortunately, for healthy salad lovers and for hefty salad lovers, The Medley's garden of greens offers you choices ranging from plain individual vegetables and mixed greens to mouth-watering combinations of sauce infused vegetables and proteins.
What sets The Medley off from all its competitors—if there are any on this scale of market—is their wide and exclusive variety of ingredients. The salad bar looks like a busy field of modern white bowl holding colorful celebrations of perfectly displayed foods. You are in for a treat and in for a challenge on what to choose.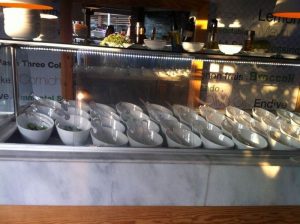 Salad Bar Options
Vegetables:
With The Medley, you will probably find it difficult not to find your favorite vegetable or combination of vegetables. The vegetable selection includes: tomatoes, rocket, cucumbers, carrots, peas, long beans, broccoli, beetroots, cauliflower and romaine, green, and red lettuce!
Pickled Vegetables:
In the mood for a little kick of pickle? The salad bar won't disappoint you, with at least three types of pickles – mixed pickles, baby cumber pickles, regular sized cucumber pickles and onion pickles.
Fresh Fruits!
If you are a fan of the divine refreshing mix of vegetables and fruits, you've got the option of seasonal fruits and in this case, freshly sliced sparkly yellow pineapples and juicy peaches.
Proteins:
If you like meat, chicken or fish, The Medley offers a bite of each with their cold selection of smoked beef, smoked salami, tuna, grilled chicken slices, and boiled eggs, all of which perfectly complement a delightful salad experience.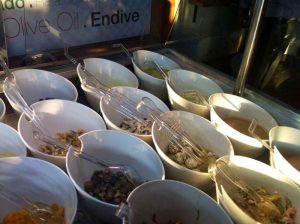 Delicious Additions and Dressings:
Additions and salad dressings are always exciting. They also add that extra kick of flavor or that memorable after-taste.  Luckily, we are offered three types of different mushrooms—fresh, straw mushrooms, and canned mushrooms—all of which have different textures and taste. One of the most thrilling addition options was the palmetto, which was glowing with freshness and tasted smooth and silky.
In most restaurants one is often disappointed by the cliché and limited choice of salad dressing. The Medley should be applauded for trying to balance between the mainstream choice of dressing and also adding an interesting new twist to the world of boring and heavy sauces. If you like to try new tastes, I would recommend the Lemon Orange dressing and the Crouton Flavored with Basil and Thyme dressing.
Salads:
Some of us are lazy, or in the mood for an already fixed salad, or even one with a hefty saucy. The following are must tries: Smoked Salmon Salad and the Italian Chicken Salad.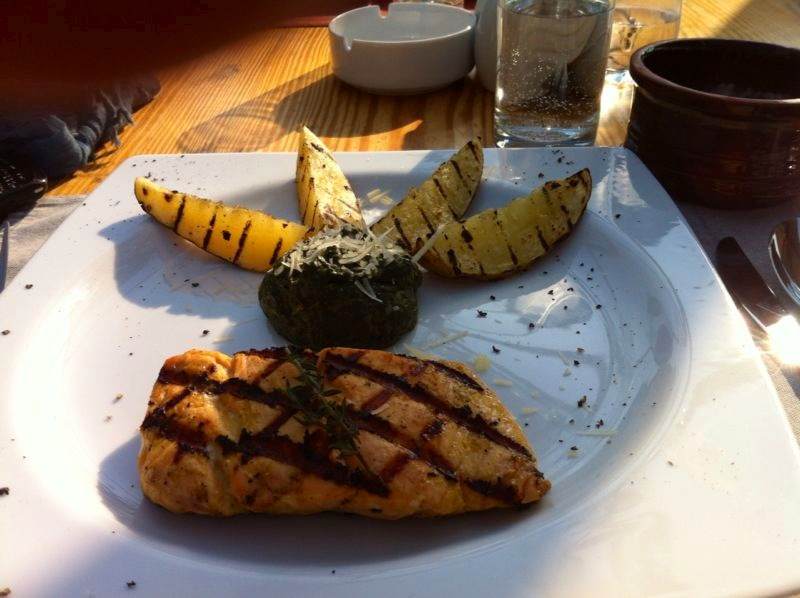 Main Dish
The Medley parades itself as a salad and grilled food master. Their selection of beef is curious and interesting. They also offer grilled chicken and grilled salmon all with different options of sides.
Grilled Salmon:
The grilled salmon dish was served aside a garden heaven of succulent sautéed spinach. The grilled salmon itself tasted fresh but was slightly overcooked and dry. The skin was not crispy and the meat did not melt in one's mouth as expected of a perfectly cooked fresh piece of salmon.  Overall, however, it was a fair dish but not as exciting as the salads or as one's expectations. In that dish, the spinach wins! Let's hope that the steaks are more rewarding the salmon.
Informative tips:
The Medley is a relaxed space overlooking the Nile. It's perfect for a Friday morning brunch with the family, a casual date with a partner, or even a nice dinner with friends. Casual and laid back, their service is extremely attentive and timely.
WE SAID THIS: Check out The Medley's Facebook page!