Aly & Fila's FSOE 400 Concert Will Be the Biggest Sound and Light Show the Pyramids Have Ever Seen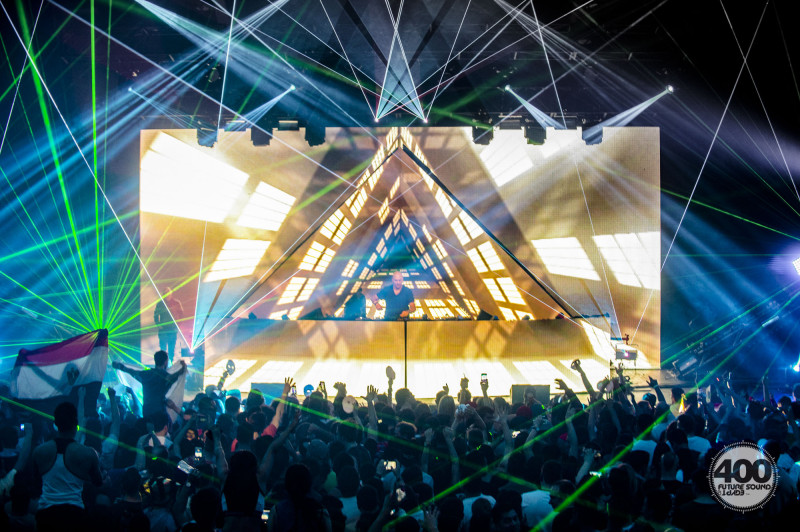 On Friday, Sept. 11, the Great Pyramids of Giza will host a truly epic show that has been decades of dreams and hard work in the making.
Egyptian trance duo Aly & Fila, ranked #28 in the world by DJ Mag in 2014 and #1 by Trance Podium, will be playing the 400th edition of their revered Future Sound of Egypt radio show live to 2,000 people at the last standing Ancient Wonder of the World and broadcast to millions of listeners around the globe.
Fresh from gigs across Latin America, Australia and Europe, the #FSOE400EGY show is particularly special; Aly and Fila, together with a superb lineup of local and international performers, will finally play in their hometown of Cairo.

Throughout their incredible 12+ year career behind the decks, playing alongside the trance industry's top artists on the most prominent stages and streams of electronic music, Aly & Fila have always made it a point to proudly promote Egyptian talent, whether through their weekly show or their record label FSOE Recordings.
And FSOE 400 Egypt will be no different, featuring a selection of mostly Egyptian acts, from tribal veteran Amir Sharara and the chill sounds of Karim Youssef to the high-energy vibes of Fady & Mina and more. Aly & Fila will headline the night with their signature uplifting, melodic tracks, featuring top international trance vocalists Chris Jones and Susana.
Get your tickets now to what will be the biggest sound and light show the Pyramids have ever seen from Ticketsmarche and check out the #FSOE400EGY event page on Facebook. Also, be sure to show Aly & Fila some love by voting for them in DJ Mag's Top 100 DJs of 2015 ranking!
WE SAID THIS: Don't miss Q&A: Aly & Fila.