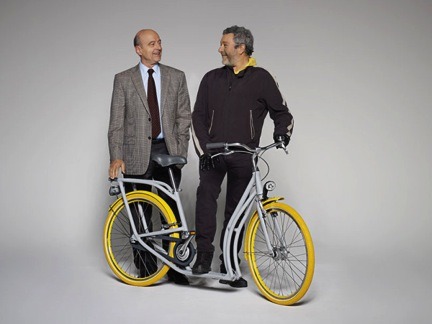 Ever had to make a decision whether you should invest in a bicycle or a scooter? Well with this new modern creation from the phenomenal product and interior design firm Philippe Starck and Peugeot, you no longer need to decide. With the new bike-scooter, Pibal, an electric automatic two-speed hub, you get both of them combined.
The modern-looking hybrid hub is a convenient form of transportation in areas like Bordeaux, France, where the bike is currently being tested. The yellow and silver creation includes pedals, breaks and a footrest, in case you decide to go motor!
By 2014, around 4,000 bikes will be available for the Bordelais, on loan from the city.
This invention should definitely be available for Egyptians, especially those who are stuck in traffic and need to make short distance commutes. Not to mention, lazy Cairenes who don't want to pedal the whole way can rest and use the motor, which, btw, is green.
Less traffic, less pollution, less stress = BETTER EGYPT!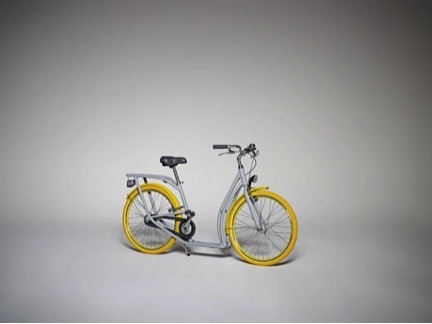 Can you imagine if Zamalek were to be a no-car zone and only these Pibals were allowed in our beautiful, constantly blocked island? I think it's worth a thought.
Thank You Philippe Starck!
WE SAID THIS: Check out Pie Ride, another idea to solve Cairo's notorious traffic problem.