When searching for clothes, most of us just select our usual size and hope for the best. This is because we are all under the assumption that clothes have to fit perfectly – not too big, not too small.
One of the main things shoppers (especially online shoppers) worry about when purchasing clothes is the sizing. Fortunately, the fashion world is beginning to see things differently now. Oversized clothing is slowly becoming the new fashion trend.
Instead of worrying about buying an article of clothing that may be too big for you, take this as an opportunity to join the new wave taking over the fashion world. You may have noticed some celebrities already rocking different types of extra-large designer clothes, and there's no reason why you can't do the same.
If you're trying this trend for the first time, you need to get it right, as you don't want to end up looking like you're just having a bad day. That being said, if you're looking for inspiration or ideas, here are some oversized staples that will never let you down.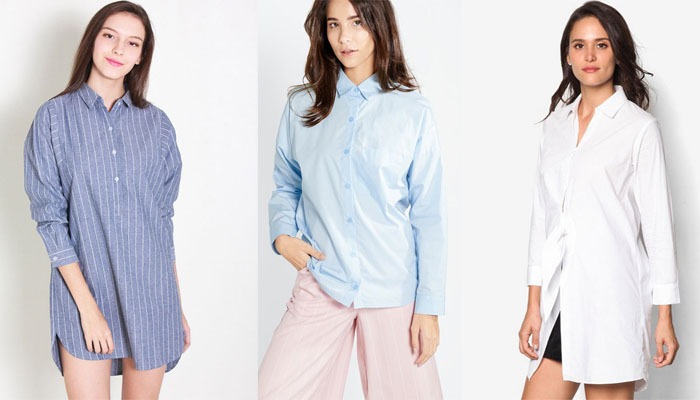 Oversized Cardigans
You may be asking yourself if your cardigan should be oversized. The answer is a simple yes.
The easiest way to style your large cardigan is over a t-shirt. Choose an oversized cardigan and allow it to drape off your shoulders in a carefree manner. You can wear a form-fitting shirt underneath your oversized cardigan or even opt for a belted dress. Pulling off the perfect extra-large cardigan outfit will throw off a simple but classy vibe.
Oversized Tops
An oversized cardigan is not a good pairing option with another large top – that will only make you look unkempt. But, that doesn't mean you shouldn't have oversized tops in your wardrobe.
If you're new to the world of extra-large clothes, an oversized designer t-shirt is one of the easiest ways to start your transition into larger outfits. Don't get it wrong; nobody is asking you to dress up like an early 2000s rapper – you know, with extra-large football jerseys and "baggy" jeans. Those days are long gone. Rocking an oversized "T" is a bit different now, as you need to pair it with the right clothes. For example, ladies can go for a belted oversized T-shirt look while wearing heels to add elegance. Gents can rock their big shirts with a layer of denim jacket and a pair of close-fitting jeans.
Oversized Jackets
Choosing the perfect oversized jacket is one of the simplest ways to take care of your winter wardrobe woes. While not all designs will keep you warm, they are the perfect item to match with a casual summer dress or smart-casual suit trouser ensemble.
When choosing what oversized jacket to opt for, a black or blue denim one will be your best bet. However, for the colder months, add alternative edge with help from a leather oversized jacket. Layer up as many items as you like with your jacket, depending on the weather.
Oversized Pants
This list will not be complete without including oversized designer pants. As the skinny jeans era continues to fade out of the fashion system, pants begin to get bigger – and more comfortable.
People are starting to feel more at ease rocking their oversized pants, from extra-roomy cargo pants to large denim pants. As long as you get your outfit right when pairing with oversized pants, you are good to go – whether it is to the mall or for a quick stroll. However, you need to ensure that your oversized pants are not too large that they get in the way of walking normally.
The oversized trend has been looming for quite some time, but it's now here in full force. With the above oversized clothes in your wardrobe, you'll have everything you need to fully embrace the trend.
WE SAID THIS: Tell us your thoughts in the comment section below.