In honor of International Women's Day, the world's biggest search engine is displaying a very special Google Doodle today showing women voicing their hopes and dreams. With one main global video, there are also 13 different city edits shot in each location, featuring a wider breadth of women and their aspirations, and Cairo is one of them.
"We traveled to cities across the world and asked girls and women we met in the street (in addition to a few well-known figures such as Malala Yousafzai, Jane Goodall, Donia Samir Ghanem) to complete one sentence: 'One day I will…'" Zain Masri, Product Marketing Manager, Middle East and North Africa, told us. "We talked to 337 women and girls about their dreams and aspirations and ended up featuring 58 in the global video doodle."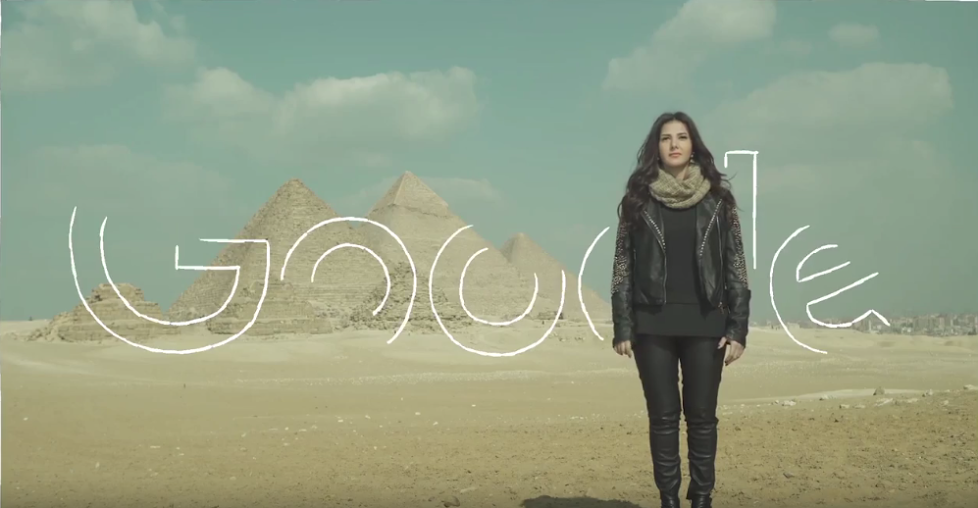 "I am happy to take part in such an important initiative such as Google's campaign for International Women's Day as it is an expression of the hopes and dreams of women everywhere," Samir Ghanem said.
Drawn by Google doodler Lydia Nichols, Cairo is the only city in the Middle East and North Africa featured in the International Women's Day video.
We spoke exclusively to four of the Egyptian women shown in the Cairo video to learn more about their #OneDayIWill goals.
"The first priority would simply be justice," Meerna Abdelaziz, "The Presidential Hopeful", told us. "The state should be impartial to its citizens, destroying wrongly founded social constructions as well as ensuring fair treatment in all sectors, from social and economic to legal. Justice goes hand in hand with human dignity and equality and rights to life, freedom of expression, education, health, work, nutrition, housing and others. It's a pink picture but we need to have a standard for ourselves to strive for."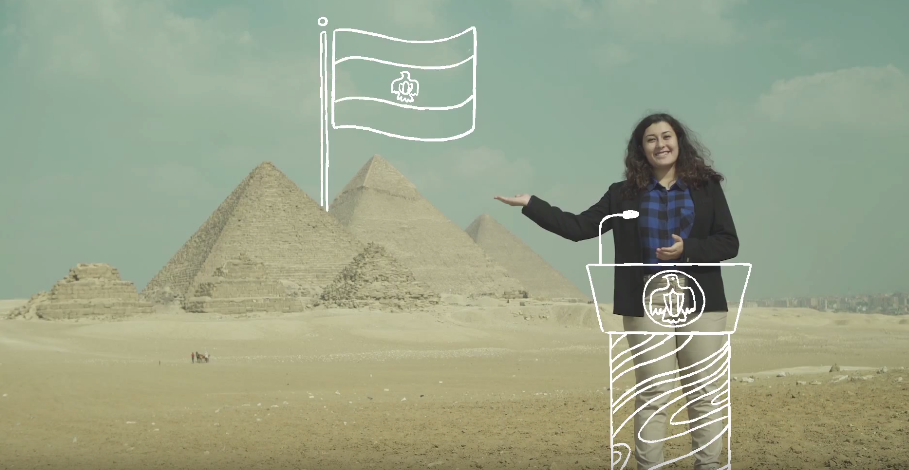 Meanwhile, Menna Ashraf, "The Renewable Energy Entrepreneur", shared with us a few simple tips to save energy, "Watch TV together in one room with one AC instead of each person using a different room. Carpool together with friends or colleagues and unplug any electrical devices when you're not using them."
We also asked Samah Said, "The Sailor," what three things she would bring with her if she were ever stranded on an island, "Fish for food, my boyfriend and a ball for entertainment."
"I hate the ideas of countries and the boundaries between them," Yasmine Zeid, "The World Traveller" told us. "My dream is to become a citizen of the world where I am free to go into the wild and discover the jungles and islands."
How would you finish the sentence "One day I will…"? Share your thoughts with us in the comments below.
WE SAID THIS: Don't miss The Four Most Powerful Arab Women in the World.