A few days ago, Forbes magazine released their 2015 list of 100 Most Powerful Women. Along with some of the most influential women of our time, such as Hillary Clinton, Michelle Obama, Oprah Winfrey and Angelina Jolie, four incredible Arabs made it to the list and here's why:
Sheikha Lubna Al Qasimi – United Arab Emirates
Sheikha Lubna Al Qasimi was ranked as the 42nd most powerful woman on Forbes' list of 100 Most Powerful Women. She was appointed as the UAE's first female minister. Earlier this month, she was promoted from Minister for Foreign Trade to her current role of Minister of Development and International Cooperation.
She developed a system that slashed cargo turnaround times at Dubai airport and founded the Middle East's first business-to-business online marketplace, Tejari in 2000.
In her own time, Qasimi volunteers with Friends of Cancer Patients Society and is serving on the Board of Directors for the Dubai Autism Center.
Nemat (Minouche) Shafik – Egypt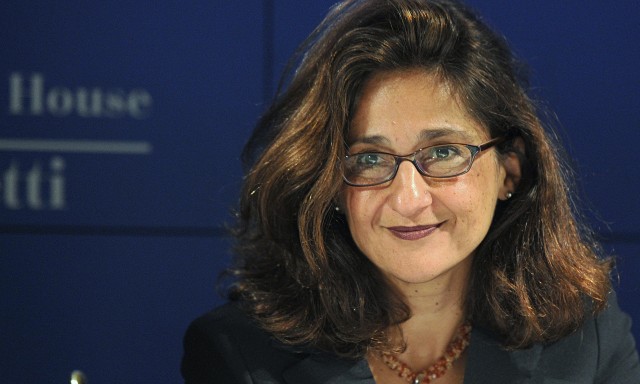 Ranking as the 66th most powerful woman, according to Forbes magazine, is British national Nemat Shafik of Egyptian origin. Shafik became the first ever Deputy Governor of the Bank of England, appointed specifically to oversee markets and banking in August 2014.
Shafik was Permanent Secretary of the Department for International Development (DFID) from March 2008 to March 2011, when she oversaw a bilateral aid programme in over 100 countries, multilateral policies and financing for the United Nations, European Union and international financial institutions, and overall development policy and research.
Shafik was the youngest ever Vice President at the World Bank, where she was responsible for improving the performance of a private sector and infrastructure portfolio of investments worth about $50 billion.
She has also chaired six international consultative groups and served on seven boards on a wide range of sectors and issues. She has held a number of academic appointments at the Wharton Business School of the University of Pennsylvania and the Economics Department at Georgetown University.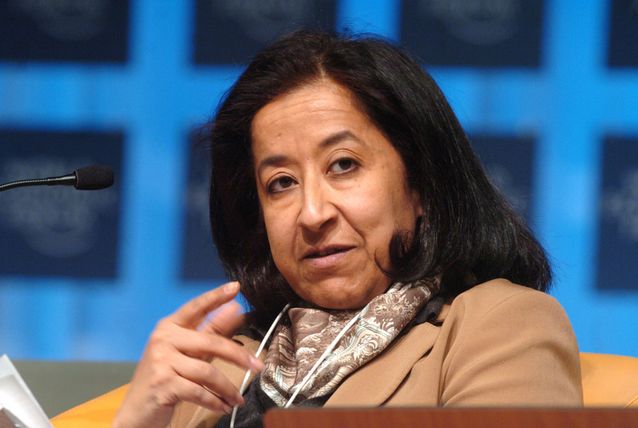 CEO of  Olayan Financing Company, Lubna Olayan is one of Saudi Arabia's most exceptional businesswomen. Olayan has been listed as the 67th most powerful women, according to Forbes, and one of the 100 Influential Women of the World in 2005 by Time magazine.
In a country with many restrictions on women, Olayan was a keynote speaker at the Jeddah Economic Forum in 2004, which highlighted her as the first woman to speak at a mixed conference in Saudi Arabia. Olayan sits on the board of trustees of the Arab Thought Foundation – a Beirut-based foundation focusing on issues facing the Arab world – and is a member of the board of Al Fanar, which supports grassroots organisations in the Arab world.
In 2011, Olayan received an honorary law degree from Trinity College, Dublin, the citation for which described her as "a role model for women in the Middle East".
Raja Ease Al Gurg – United Arab Emirates
Selected as the 97th most powerful woman, Raja Easa Al Gurg is an Emirati who works as the Managing Director of Easa Saleh Al Gurg Group. She was ranked the number one most powerful Arab woman in the family business category, according to Forbes Middle East in 2014, and has expanded the family business to include 24 companies and 370 international brand partnerships.
Al Gurg plays an active role in several philanthropic, social and women's societies, notably with the Easa Saleh Al Gurg Charity Foundation and the Al Jalila Foundation. She is President of the Dubai Business Women's Council and has created an independent name for herself in the region in relation to economics, politics, medicine and feminist advancements.
WE SAID THIS: Don't miss 9 Women Who Are Kicking Butt in the Middle East!