Morocco saw one of its strongest earthquakes in a century, with victims exceeding 2,000 deaths. In addition many suffering injuries or are displaced with little to no shelter.
The following links encourage you to donate money and if you are inside of Morrocco, please consider donating blood as blood banks are struggling with the shortages making that an immediate concern but it can be overcome with your participation.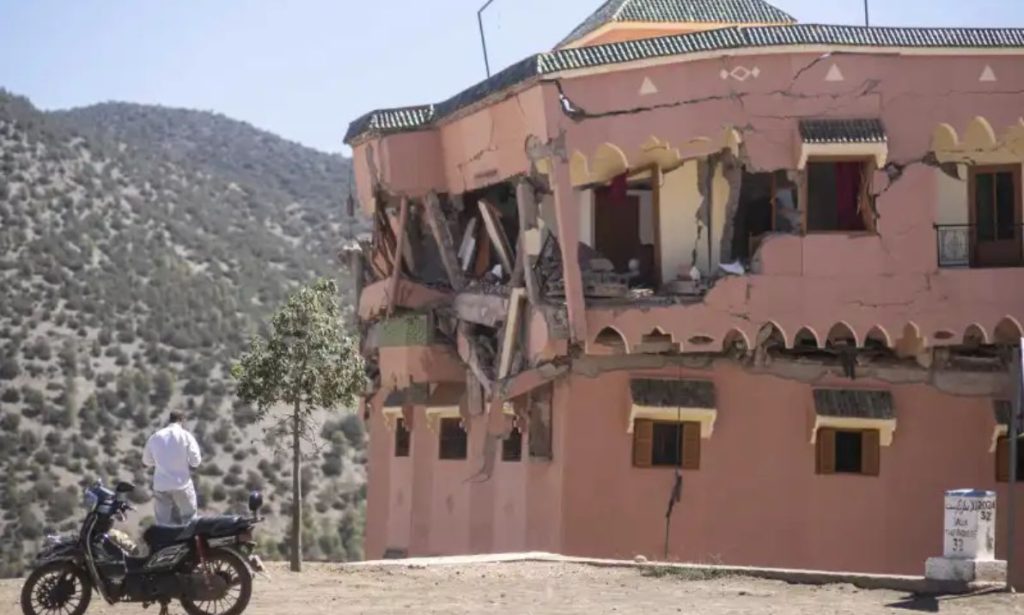 Many nations have pledged both financial and material aid, sending rescue teams and specialists, with celebrities and footballers donating money and blood and showing solidarity.
The locations of the blood donation centers are provided in the links below:
Donate Money Here:
Moroccan Red Cresent is part of the worldwide umbrella of the International Federation of Red Cross and Red Crescent Societies situated in Geneva Switzerland. This organization has helped millions of people across the planet survive natural disasters, conflicts, and famine.
CARE has a long-standing commitment to eradicate poverty and provide social justice by providing programs to help educate communities and work on achieving sustainable development.
Doctors Without Borders enlists the help of medical professionals from all over the world to actively assist in troubled areas by providing primary and secondary care to areas with endemic diseases or disaster zones.
Global Giving this non-profit has helped many with their +34K projects in over 175 countries, training and assisting local organizations to face the challenges they face and helping them with material aid too.
Global Empowerment Mission is focused on providing initial rapid response to people struck by natural disasters like earthquakes, floods, wildfires, and hurricanes. They use smart programs that ensure that each dollar spent is to maximum effect.
Islamic Relief was established with modest means in 1984 to counter the famine in Africa, Islamic Relief now has over 33 field offices in Muslim countries and many other representative offices providing for Muslims in conflict and famine zones in Africa, Asia, and Europe.
UNICEF is part of the UN family this organization is dedicated to helping women and children in diverse situations. From war to peacetime, UNICEF has provided food, medicine, and education for millions since its conception in 1946.
Pledge Foundation focuses on providing medical aid in the form of supplies and equipment with a special attention to children's health and their sister company Pledgeling Foundation helps other aid organizations find donors/supporters aligned with their mission and purpose.
Donate Blood Here:
Agadir:
Centre Régional de Transfusion Sanguine – Agadir
Agadir 80000, Morocco
مركز تحاقن الدم اكادير

Casablanca:
Centre Régional de Transfusion Sanguine de Casablanca
27 Bd Mohamed Zerktouni, Casablanca 20250
مركز تحاقن الدم بشارع المستشفيات
Centre D'hemodialyse Amal Ben Msik
Rue 30, Casablanca
مركز تحاقن الدم الأمل
Fez:
Regional Blood Transfusion Center Fez
Rte du parc shore
المركز الجهوي لتحاقن الدم فاس
Menkes:
Centre De Transfusion Sanguine Hopital Mohammed V
4 Rue Sultan, Meknes 50000
المركز الجهوي لتحاقن الدم منكاس مستشفى محمد الخامس
Rabat:
Centre De Transfusion Sanguine – Rabat
Rue Al Mfaddal Cherkaoui, Rabat
المركز الجهوي لتحاقن الدم الرباط
Centre Hospitalier Régional Moulay Youssef
Ave Mohamed Ben Abdellah, Rabat
المركز الإستشفائي الجهوي مولاي يوسف
Tangier:
Centre Regional de Transfusion Sanguine
Av. Massira Al Khadra, Tanger 90060
مركز تحاقن الدم بشارع المسيرة طنجة
WE SAID THIS: Don't Miss…Egypt To Provide Emergency Relief To Turkey And Syria Amid Devastating Earthquake