Egypt's Foreign Minister, Sameh Shoukry, has declared that Egypt will be sending urgent relief aid to both Turkey and Syria in response to the devastating 7.8 magnitude earthquake that struck both nations. The earthquake was followed by numerous powerful aftershocks that demolished buildings in both nations with tremors felt in Egypt, Lebanon, Cyprus, Greece, Jordan, and Iraq according to Ahram Online.
Turkey and Syria are now facing the repercussions of the deadly earthquake that killed over four thousand and injured thousands of others according to the latest estimations by The Guardian. In light of this situation, Shoukry affirmed Egypt's solidarity with Turkey and Syria in a statement released after a telephone call with the Turkish and Syrian Foreign Affairs ministers.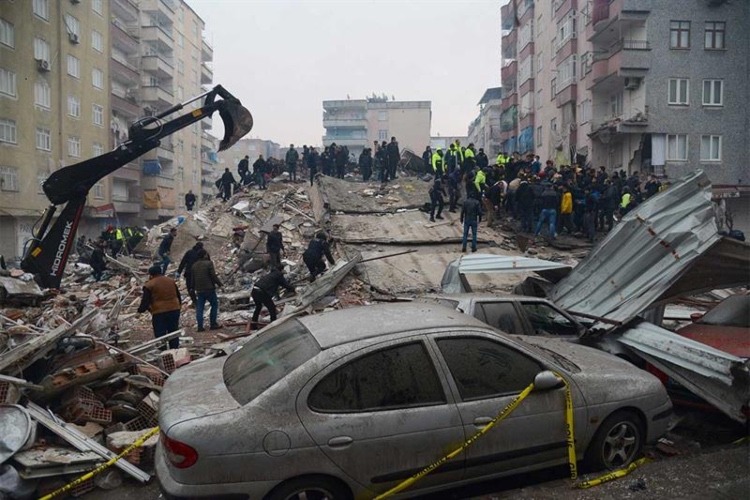 According to the Egyptian Ministry of Foreign Affairs, Egypt extended its profound condolences to the families of those killed in this tragic incident. Suleyman Soylu, Turkey's Interior Minister, said that ten Turkish cities including Gaziantep, Hatay, Kahramanmaras, Osmaniye, Adiyaman, Malatya, Adana, Sanliurfa, Diyarbakir, and Kilis, were all heavily impacted by the earthquake. On the other hand, the earthquake in Syria severely affected the cities of Aleppo and Hama.
Numerous international charity organizations, including British Red Cross, Islamic Relief, and Unicef, have all given Turkey and Syria emergency assistance following yesterday's tragic earthquake, which claimed around 5,000 lives and destroyed thousands of buildings.