Meet Zizi: Amina Khalil's Latest Ramadan Role Where She Once Again Takes On Social Taboos Like No Other
Ramadan is all about watching series, right? Each Ramadan we get bombarded with so many series to the point that we might end up watching quite a few. Well, there's always the amazing superstar that continues to shine and impress us every Ramadan, and that of course is Amina Khalil! This actress surprises her audience each year with a different creative story. It's not only about the plot of the story, but also about how she portrays it, presenting multifaceted sides of the character she plays. Amina Khalil is certainly one of the top actresses we anxiously wait for in Ramadan. To satisfy these needs, here is a list of Amina's roles in the past, shining all the way till her present day roles!
Khali Balak Min Zizi
Amina Khalil's role in Khali Balak Min Zizi takes us on a rollercoaster with her. Her clumsy and scattered character is intriguing in its own way, but at the same time we're eager to know and watch more. To all the girls out there, can't we all relate a little bit to this crazy, clumsy, and messy side within us? Well, it's a definite YES! But now what's next? We're super excited and intrigued, so we'll continue watching until our questions are answered. What's next Zizi?
Qabeel
Now let's talk Qabeel! The thriller with unexpected twists, mystery, crimes and the search for truth. Most of the people were impressed with the acting even more than the actual mysterious story. Amina Khalil stood out with her role as a disturbed and murderous character behind Qabeel, the serial killer. This TV show was quite unique due to its setting and plot, as it was considered a new theme for people to watch throughout Ramadan.
Eugénie Nights
Classic, simple, and sophistication all in Port Said! But you know what? Never let the clothes fool you as they say. Eugénie Nights showed us a lot of issues back then in the 1940's, whether you're from a lower or upper class, and certainly love brings us all down. Now, regarding Amina Khalil's role in this series, she played an Egyptian girl who married someone her father was in debt to. She then had a daughter with him, but left both of them and set off to Port Said, changing her name in hopes of starting a new life. There she worked at a restaurant, where she met Zafer Abdeen, a doctor. With all the ups and downs they face together, they ultimately get married in the end, and she ends up being reunited with her daughter.
La Totfe Al Shams
We all get attached to these family drama series, as we feel that we can relate to them and their issues. Amina Khalil plays Engy, who lives at first an unbalanced life with her boyfriend, who comes from a lower social class. In this series they show us how Engy's stubborn character usually does what she wants. She then moves and marries someone who sincerely liked her, but it was pretty much an arranged marriage. Guess what though? The cheating eventually made its way into the picture, intensifying the drama. This series made us love even more the idea of transforming a novel into a drama series!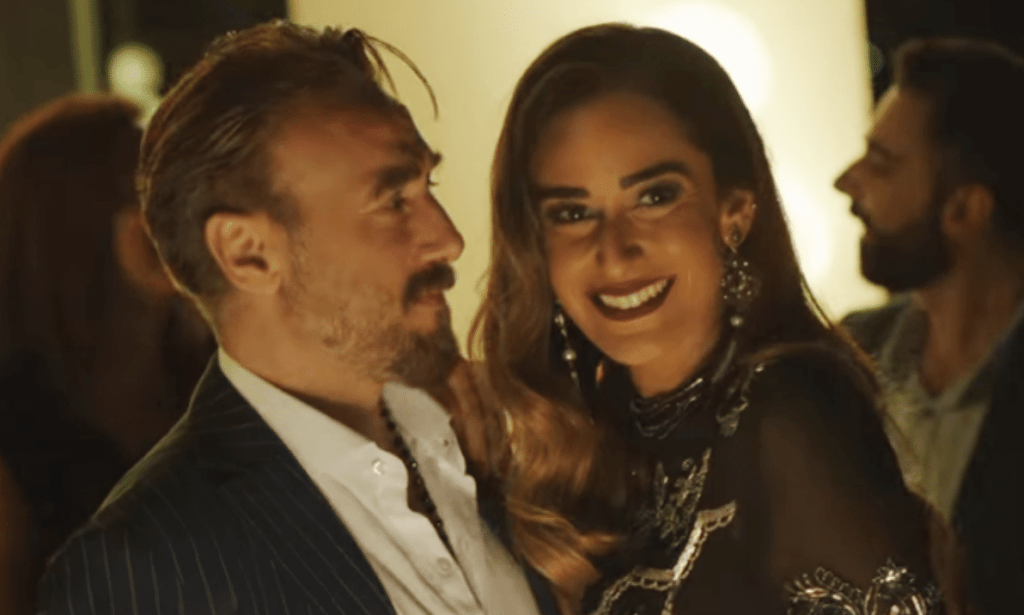 Grand Hotel
This list wouldn't be complete without us taking a moment to talk about Amina Khalil's style in this series! We're 100% sure that most of the girls were in love with this one. The style, the hair, the walking and talking were all spectacular. The details of the acting had our undivided attention throughout the whole series, but not before going head over heels with Amina!