Egypt has some of the best diving destinations in the world. From Sharm El Sheikh to El Gouna, the Red Sea's corals and rare species, there's a beautiful underwater world that you shouldn't miss. But more so, Egypt also witnessed the birth of record-breaking scuba divers who have been making mad waves in the past few years, breaking their own records as well as others, and achieving milestones in their careers.
Here's a list of record-breaking scuba divers from Egypt.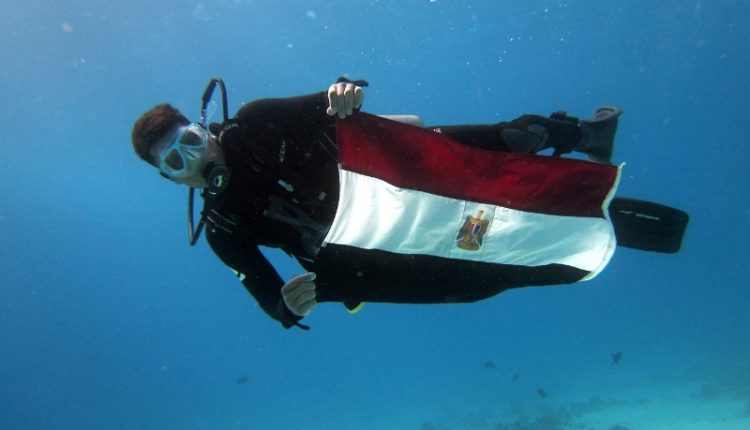 Just yesterday, the 29-year-old Egyptian diver, Saddam Killany broke the world record for the longest dive, after diving for over 143 hours in Dahab. This achievement makes him qualified to join the Guinness World Records. In September, Killany made headlines when he held his engagement ceremony underwater, to celebrate his love for diving together with the love of his life.
This 42-year-old diving champion broke two world records in 2014: Deepest Scuba dive (male) and Deepest Sea Dive. He began his diving career at the age of 18, and today, he's a Guinness World Record Holder, and an Emergency Response Diving International (ERDI), Technical Diving International (TDI), Scuba Diving International (SDI) instructor and trainer.
A few years after his record dive, information emerged that his deepest sea dive had been faked, and when he was asked why he hadn't filmed the dive, he explained that it would've been stressful for him to know that his 8-year old child and pregnant wife might see the video if he had died.
Reem Ashraf
After staying under water for more than two days, and surpassing the Australian, Christine Coyle, Reem Ashraf, a 14-year-old back then, became the youngest female diver to set a world record for the longest open salt water scuba dive, at 6.5m. She's also the youngest Egyptian to achieve a world record for staying underwater.
Walaa Hafez
Dubbed as the 'Egyptian Whale' and the 'Maker of Miracles', Walaa Hafez holds a record for the longest underwater diving for chronic quadriplegia case. He is a former Special Forces naval SEAL team leader. Following a tragic accident, he was diagnosed with quadriplegia, and was determined to form a team that enables anyone with quadriplegia to practice diving, and he succeeded.