With multiple applications in the classroom and overall integration in the field of education, technology is once again ready to enthrall us. Indeed, advances in science and electronics can better our children's education and boost their understanding in several fields.
We have seen this over in Gaza Strip in Palestine, where Hassan Al Ruzzi, a science teacher at the Al-Basma private school in Gaza City, created "Mr. Robot", a locally produced teaching robot that interacts with kids teaching them about electric circuits and more, igniting kids' imaginations, capturing their attention, and developing their sense of creativity. "Mr. Robot" speaks Arabic and is free to wander around the classroom.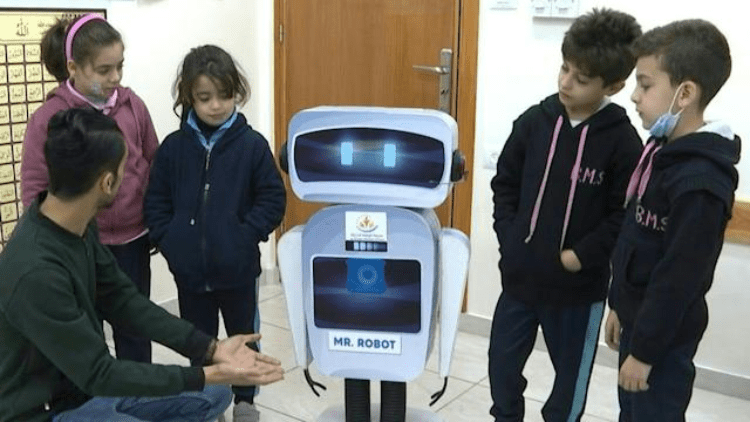 The major goal of this robot, according to Al Ruzzi, is to catch students' attention and urge them to dream big and achieve their dreams!
Inspired by the troubles that have afflicted Gaza, where the COVID-19 outbreak has left children unsure about their education and career options, "Mr. Robot" is a healthy distraction that eases children into the learning environment.
Al Ruzzi claimed:
This is why my colleagues and I decided to create an interactive robot that would aid us in the educational process while also encouraging kids to pay attention in class.

Hassan Al Ruzzi via Xinhua
Inspired by the latest addition to the classroom, students have become more attentive in class, developing an interest in robotics and technology, according to Al Ruzzi.
Indeed, technology can positively influence our classrooms and communities through evolving novel techniques that would enable future generations to become more creative, widening their visions and preparing them for the challenges of life. "Mr. Robot" is one example of how technology could help us light the path for a better future.