Bahrain's Al Dana Amphitheatre, designed by architect Marwan Lockman, is a testament to a new era of architecture in the Gulf. The 10,000-seat venue, located in the desert in Sakhir, in the island's Southern Governorate where the Formula One Grand Prix is held, is set against the backdrop of Jebel Al Dukhan. Lockman, founder of S/L Architects, had a clear vision for the Amphitheatre telling a source, "It immediately came to me, since the first sketch, the design didn't change very much at all."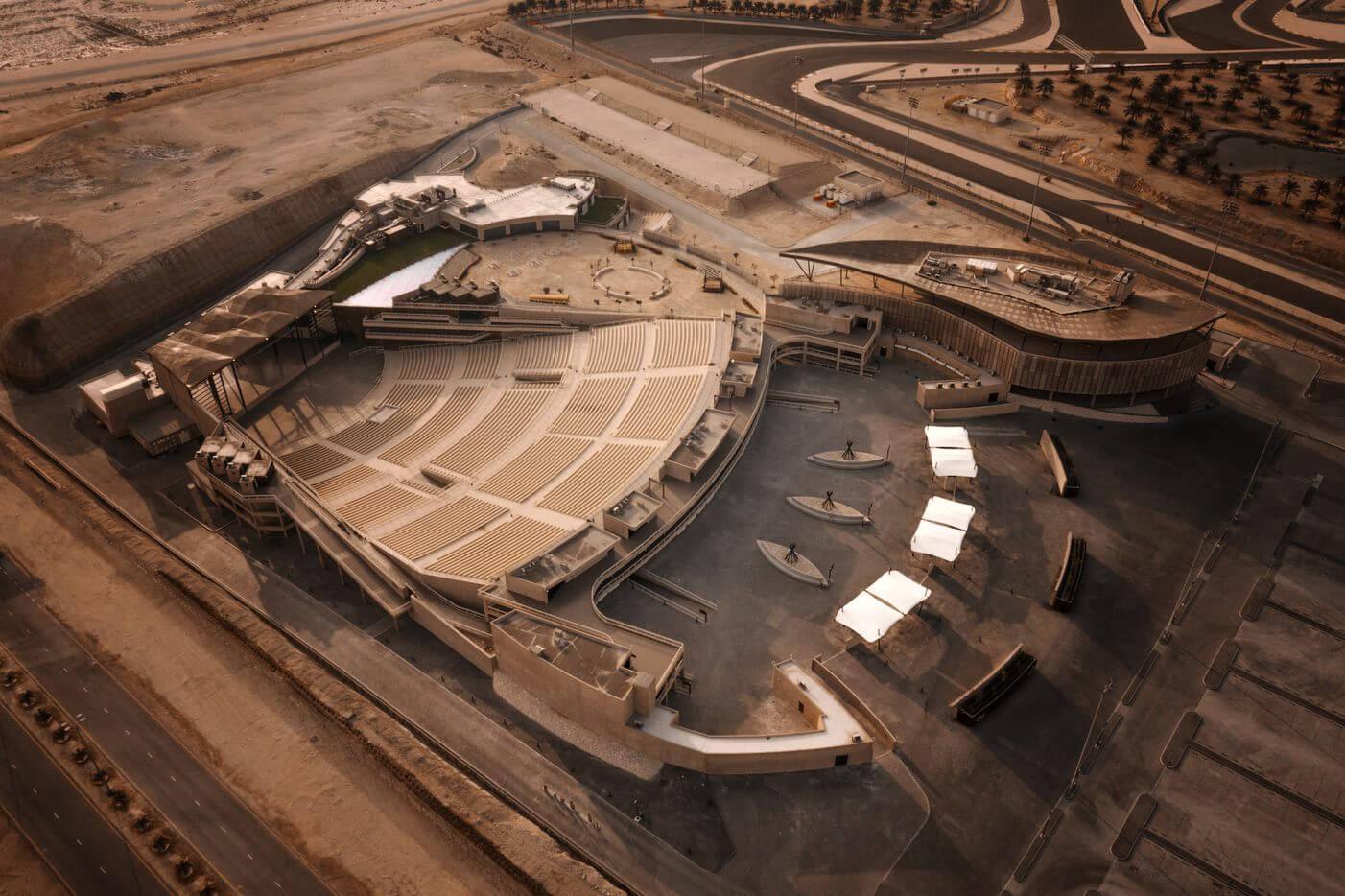 It took Lockman and his team six years of designing and 18 months of building to complete the concert hall, which opened in 2021 and has since welcomed some of the region's and world's most famous acts. Including Ahlam, Hussein Al Jassmi, Eric Clapton, Russell Peters, DJ Tiesto, Bruno Mars, and bands such as Kings of Leon and Imagine Dragons.
Lockman, who was born in Bahrain and is of Chinese and Egyptian heritage, says his knowledge of the country's topography, coupled with his experience as a performer, gave him crucial insight into how the design of the structure should function. He wanted the concert hall to be part of the landscape, make use of the materials of the desert, and respect the natural surroundings. Lockman's vision included building the structure downwards into the limestone ground, reducing its carbon footprint during the building process, and considering the landscape and materials available in the area. "Simplicity in architecture is probably the hardest thing to do. The restraint is the difficult part, and being able to pull it off well for a public building for 10,000 people that come in and out of it is not easy," he says.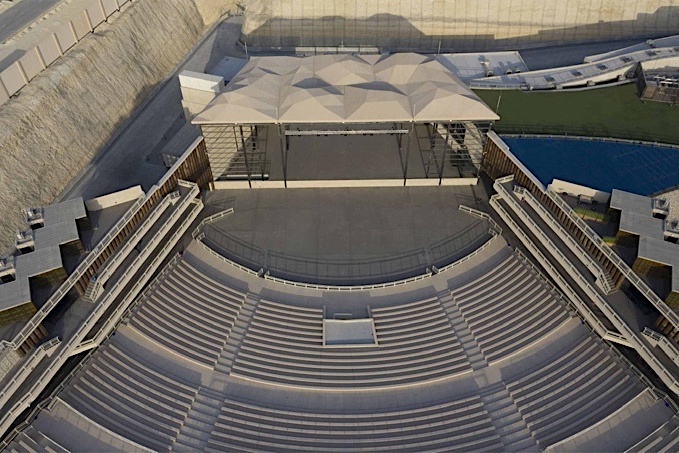 The oil boom in the 1970s started the trend of building structures with no link to the environment, economy, or culture, and changed the direction of the architectural language and landscape in the region. However, Al Dana Amphitheatre is a reflection of a new era of architecture in the Gulf that prioritizes sustainability, simplicity, and respect for the natural surroundings. It is a remarkable architectural achievement that embodies Lockman's vision and represents a new direction for architecture in the Gulf.
WE SAID THIS: Don't Miss...Influential Arab Architects Shaping The Future Of Architecture