It's the sixth week of the second season of Project Runway Middle East and challenges are getting harder and more intense than ever before. This week we got our favorite Egyptian widow and TV icon, Abla Fahita, as the hilarious guest judge. Not only that, but we might have shrieked when she announced that this week it would be our favorite challenge ever which is the "unconventional challenge". But that's not all, there's a twist. It's also an avant garde challenge!
Below is a recap of all the looks from season 2 episode 6 of Project Runway Middle East.
1. Danah Alzaman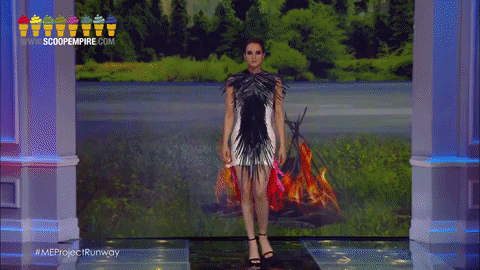 2. Ahmed Amer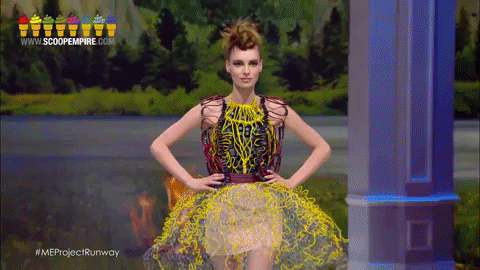 3. Reem Abdulghani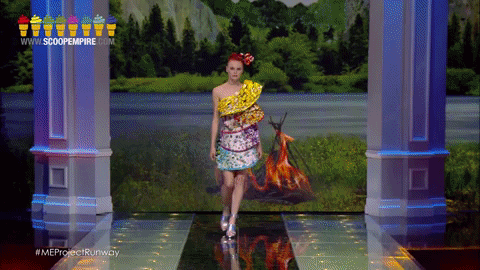 4. Saher Okal
5. Abrar Hassan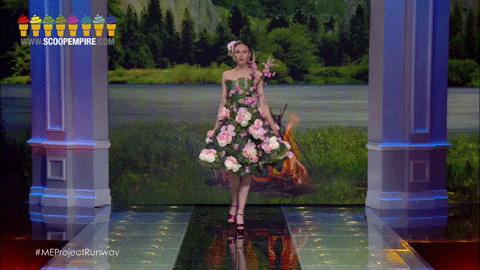 6. Mohamed Salaheldin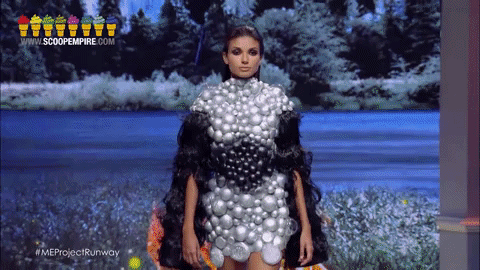 7. Abdelhanine Raouh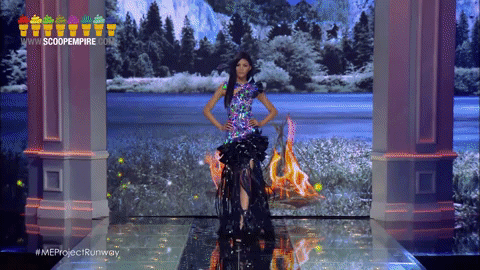 8. Zino Touafek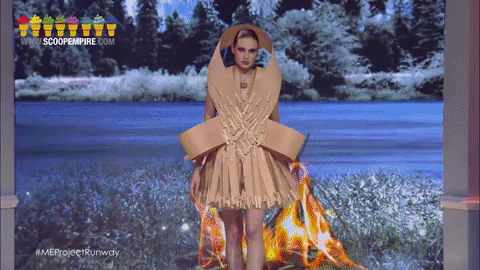 9. Mikhail Chamoun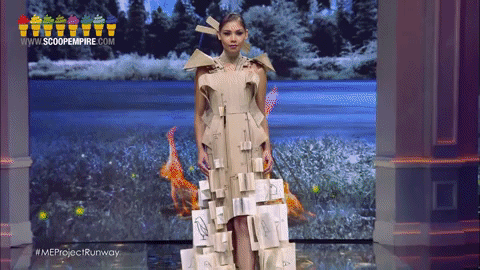 10. Zobaida Akkari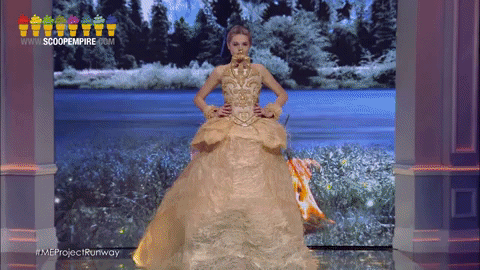 WE SAID THIS: Tell us in the comments below, which looks are your toots and boots?