Knorr Unveils Future 50 Foods for a More Sustainable Global Food System
Via Knorr
With people are becoming more environmentally-conscious, many of us are becoming more eco-friendly, including our favorite brands. Knorr, for instance, has always been a purveyor of innovative foods over the course of the past 175 years. The brand's been actively working with farmers, suppliers, and chefs to fulfill their commitment to source all ingredients sustainably by 2020. In light of that, Knorr just teamed up with the world acclaimed World Wide Fund (WWF) to unveil the Future 50 Foods.
Future 50 Foods is a list of 50 plant-based, future-facing foods that are good for both our health as human beings and to our Mother Earth. The list promotes a more sustainable global food system featuring nutritious plant-based ingredients. There are local ones such as sesame seeds, spinach, fava beans, sweet potatoes, kale, and lentils.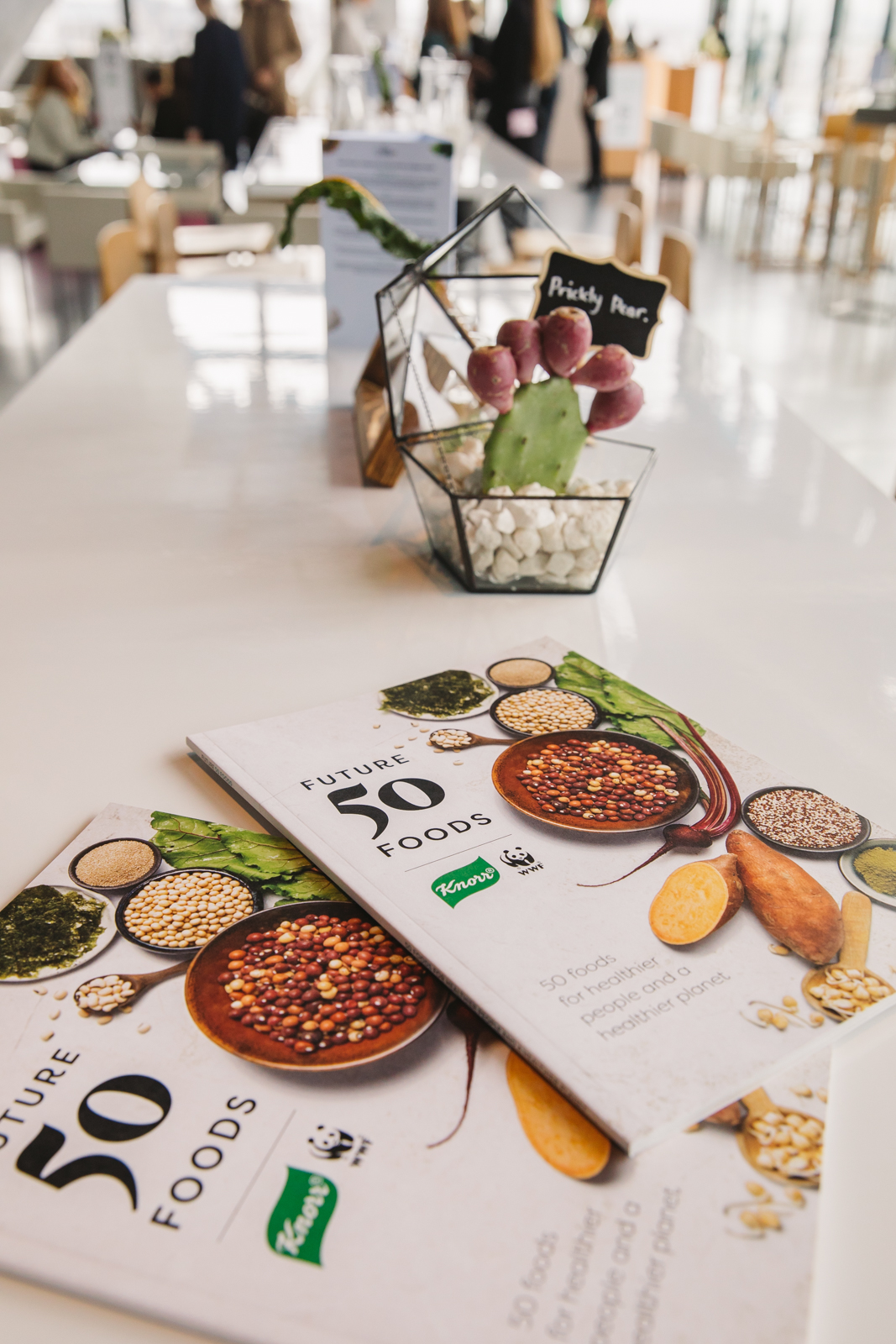 This all comes down to the fact that 75% of the global food supply comes from 12 crops and five animal species only, according to the UN's Food and Agriculture Organization (FAO) experts. Despite the existence of over 20,000 edible plant species across the planet, this has resulted in a lack of dietary diversity. Alas, our bodies can't easily get all the needed vitamins and minerals needed.
The selected foods in the list, such as fava beans and lentils, have a lower impact than the ones we already consume on the planet. The list recommended features much less scarce ingredients that are rich in the nutritional benefits we're looking for.
In an attempt to raise awareness, besides the published Future 50 Foods report, Knorr has been trying to create and spread recipes; found on its website, using these ingredients. That way, people would have a wider array of meals that are nutritious and are more environmentally-friendly.
Future 50 Foods was revealed on February 19th, 2019, at Centre Pompidou in Paris. Celebrated Chef and the Restaurateur behind Frenchie in Paris and London prepared a specially curated menu featuring ingredients from the list. Attending speakers included Sam Kass, Former White House Chef and Policy Advisor for the Obama Administration; Pierre Thiam, Co-Founder of Yolélé Foods; Dorothy Shaver, Global Sustainability Lead for Knorr; David Edwards, Director of Food Strategy at WWF-UK; Agathe Grossmith, CSR Project Director at Carrefour; and Fabrice DeClerk, Science Director of EAT and Senior Scientist at Bioversity International.
WE SAID THIS:  Don't forget to share with us any recipes you decide to try out! #Future50Food  #Knorr