We are lucky that Hazzaa Al Mansouri's eyes can now take us along with him to space, as the UAE's history-maker astronaut has recently shared his first photograph taken from space, he snapped the beautiful picture of the Soyuz spacecraft that launched him into orbit.
You can see in the background the puffy white clouds that are wrapped around our planet and the view is just breathtaking! "Seeing the UAE was the most beautiful thing I've seen in my life. I hope all Emiratis will be able to come and see it from space," Hazzaa Al Mansoori said.
Scroll down to have a glimpse of Hazzaa Al Mansouri's journey to space.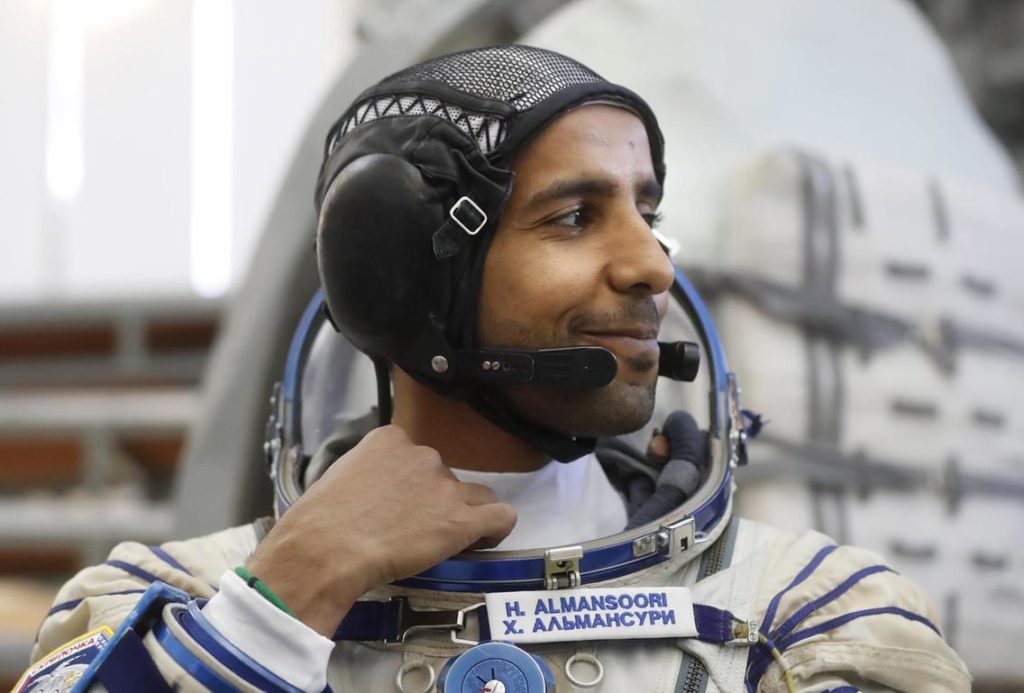 WE SAID THIS: "I document my dream from the other side of the sky." Hazzaa Al Mansoori