This Ice Beach in Dubai Is Every Lady's Summer Dream
Via timeoutdubai.com
As if flying taxis and delivery drones weren't enough! Dubai is now making sure that the ladies are having a good time this summer.
Summers in Dubai might be hard, with temperatures reaching over 40 degrees, we ladies constantly have to worry about the sweat ruining our perfectly blow-dried hair or the blazing sun drying of our moisturized skin; but don't you worry now, because this Ladies Club has got us all covered.
We can now beat the summer heat with this temperature-controlled space, where the ladies can cool down with a relaxing beverage whilst enjoying a killer massage in the zero-degrees Snow Spa. Not only that, but mommies can leave their kids in the ice dome children's area which features a range of fun and exciting ice-inspired entertainment.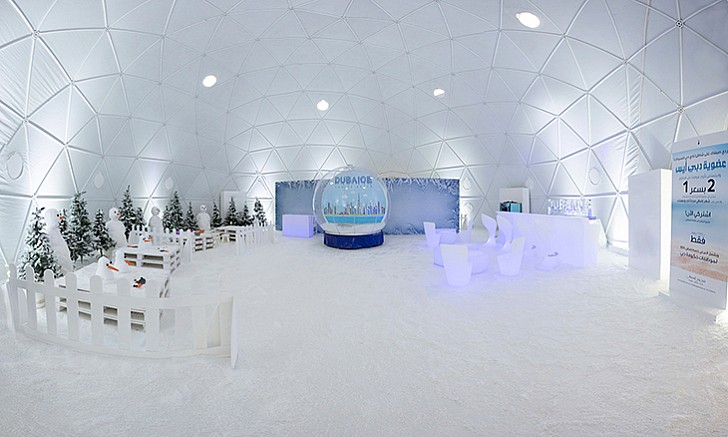 "Our annual summer beach festivals have been one of our most anticipated annual events. We are pleased to launch the beach festivities once again, even bigger and better; keeping in mind everyone's need to stay cool and hydrated while outdoors. This year will counter the rising temperature concerns with a variety of cool-down features for women and children, by bringing the comforts of the indoors to our scenic open-air beach setting," said Lamia Abdulaziz Khan, director of Dubai Ladies Club.
WE SAID THIS: For more, click here.