Showcasing an unwavering solidarity towards the Palestinian people, Huda Kattan, the Iraqi-American entrepreneur and owner of cosmetics brand Huda Beauty announced that she will be making a donation of 1 million dollars in aid to Gaza.
Along with the donation, since October 7, Kattan had been harnessing her own private Instagram account to call for a ceasefire and urge an end to the ongoing violence. Taking to Instagram, the beauty mogul shared a recent post urging her followers to act, "Please do not give up! You ARE making a difference! Your voice is powerful, and the children of Gaza and Palestine need your help! Please spread awareness!"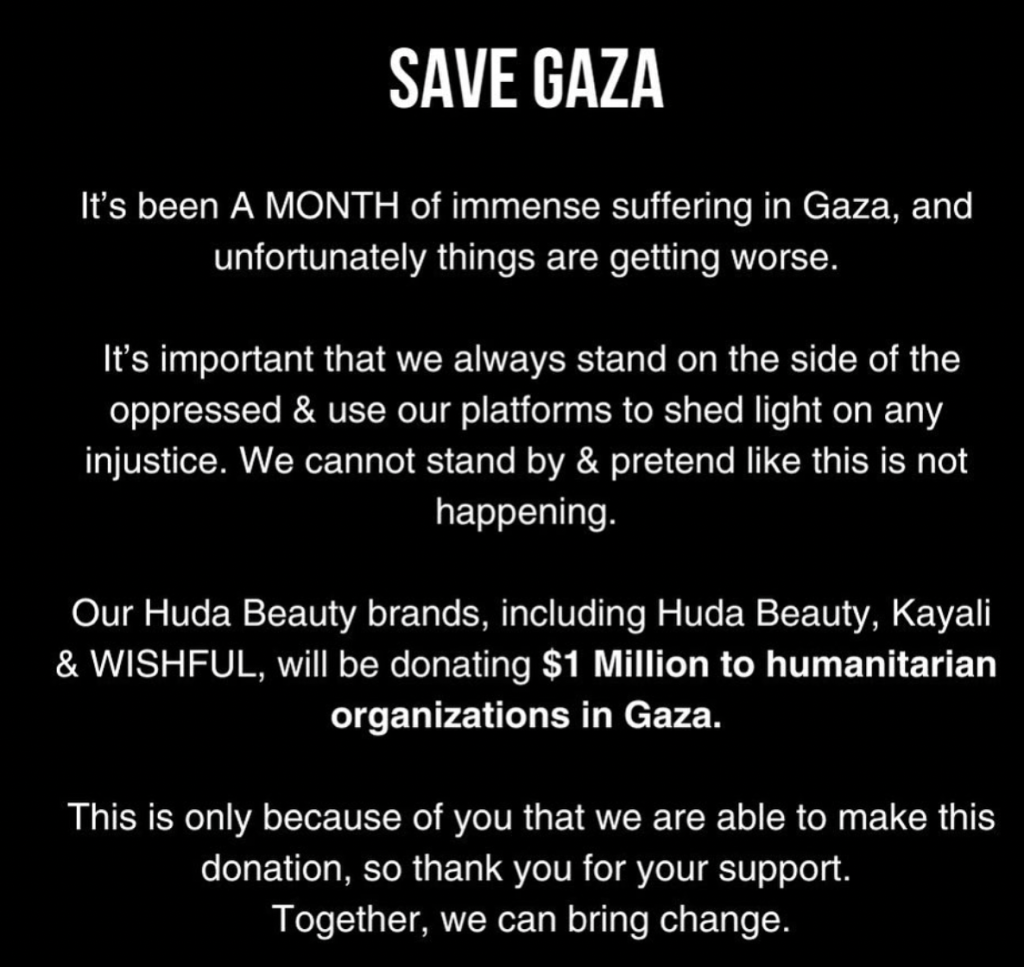 In most of her posts, Kattan stresses how everyone needs to put an effort to help, every voice matters and it will contribute to the cause. Kattan's efforts show that even though not everyone is speaking up about the cause, among the quiet are a few voices that refuse to remain silent. Having Kattan speak up for Palestine did come with fierce backlash with some calling for the boycott of her products yet that did not stop her from continuing to take a stand.
Along with Kattan, many other Arab figures used their platform in support of Palestine including Egyptian trap artist Wegz who hit the streets of NYC to protest against the ongoing violence.
WE SAID THIS: Don't Miss…Huda Kattan's Brand Named The Biggest Beauty Label In 2021