Meta launched the AI sticker generator for WhatsApp in September for a limited number of countries. It is using LIama 2 and Emu language and image models to imagine high-quality stickers based on keywords in the search bar.
Amid sensitive geopolitical context, and the current tension in the Palestinian lands, and while Israel is bombarding Gaza day and night, Meta employees discovered that WhatsApp AI-generated stickers are prompting racist options when the user searches for keywords like 'Palestinian'. 'Palestinian Boy', in contrast to keywords referring to Israel. The Guardian had investigated this issue; and published an article on November 3, and this is what they found.
AI prompts images of children carrying guns for keywords like "Palestinian" or "Palestinian Boy", while keywords for "Israeli boy" generated images of the Israel flag, children dancing or playing, and reading without guns.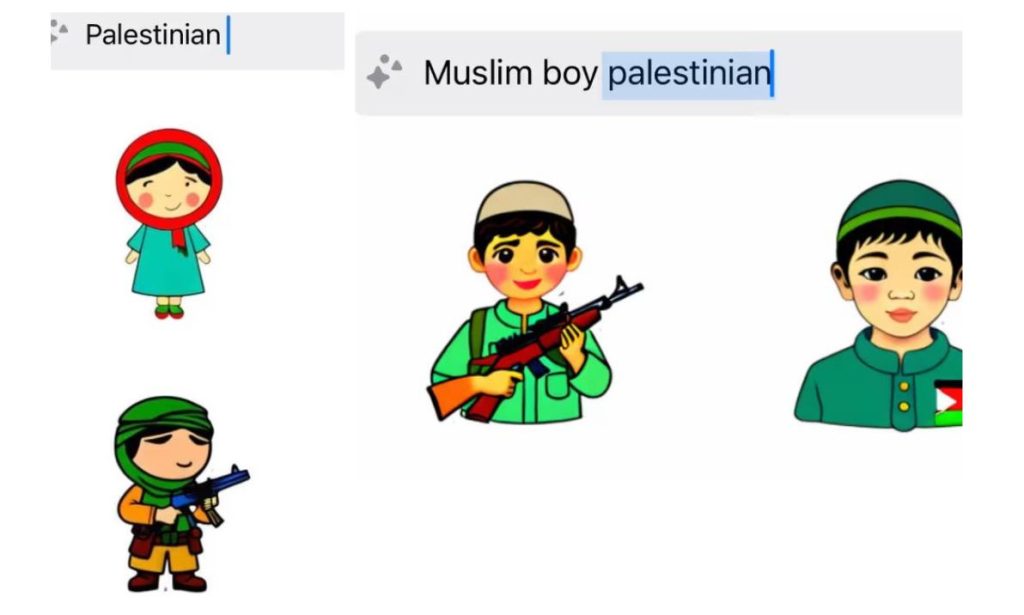 This is in contrast to prompts for Israeli army featured soldiers smiling and praying.
The prompt of "Hamas" brought up the message "Couldn't generate AI stickers. Please try again."
Although it is said that the issue is currently fixed. When Scoop tried to check it out, the prompted images for the same keywords mentioned above were replaced by normal suggestions. However, it remains a terrifying thing to see AI being a reflection of racist, Eurocentric propaganda that it is essentially feeding on.
Finally, our searches for the Palestine Map, showed a distorted version of Palestine, and the search for the Israel map didn't prompt any illustration of a map but generic images.
Earlier this month, Meta had another issue involving AI bias. Instagram's auto-translate inserted the word 'terrorist' in bios containing the Arabic phrase "Praise be to Allah", which it described as a glitch. In addition to this, social media users on Facebook and Instagram have complained about having their Pro Palestine content deleted, or receiving very little reach, accusing Meta of censorship. Today, the Meta office in California witnessed a demonstration denouncing its censorship for Palestine-related content.
WE SAID THIS: Don't Miss...Meta Double Standards? Gaza Journalist Motaz Azaiza Has Account Briefly Suspended