When subscribing to a new mobile phone package, we look for one with an affordable price, provides great services, and combines entertainment with communication. In the last few days, social media users shared the latest Vodafone ad, commenting on its fun rhythm, catchy music, and the extraordinary performance of our favorite celebs starring in the video.
In the video, the Egyptian stars, Dina El-Sherbiny, Mohamed Saad, and Abyusif very smoothly portray the idea of Vodafone's new campaign. The campaign focuses on "The Flexaweya Community", where 1 Flex is equivalent to 2 minutes to any Flex number. This addition to the rate plan introduces Flex consumers to a special offer that utilizes Vodafone's large Flex community.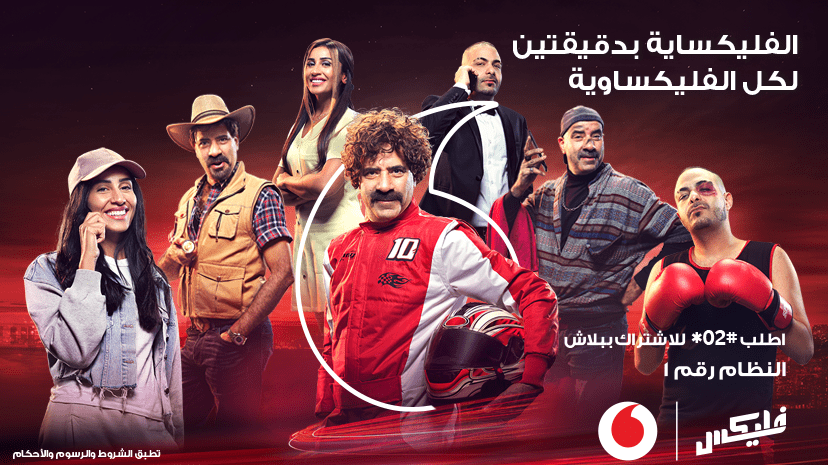 Unlike many other telecommunication service providers, Vodafone doesn't serve a specific category, it provides offers and services to all Egyptians. So whatever your budget is, there will be something for you. Through this campaign, Vodafone stresses on its ability to incorporate art and entertainment with offers and services, giving its customers a one-of-a-kind experience.
Flex offers the best bundles on the market and enables you to use them on voice, social media, or Internet browsing. Meet all your telecom needs and be part of "The Flexaweya Community", Flex has got you covered!
WE SAID THIS: Are you part of "The Flexaweya Community"?