Girls' Talk with Salma Hayek at Cannes 2016
Salma Hayek at "Women in Motion" talk in Cannes 2016 (Anicee Gohar/Scoop Empire)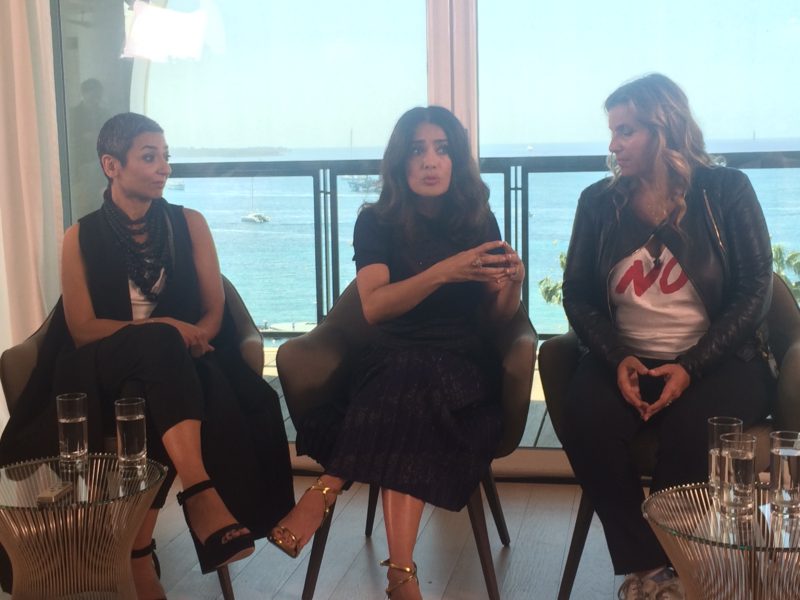 There was no way we were going to miss our all time fave, Salma Hayek, in Cannes this week, especially when we heard she was going to be on a panel about "Women in Motion".
When talks about women in film are so trendy lately, it was interesting to hear Hayek say that when she first moved to Hollywood, she remembers the big news that made the papers for a year or so: how much (or little, in fact, compared to her male counterparts) Demi Moore got paid. For Hayek, being a woman and being Mexican, it was even tougher.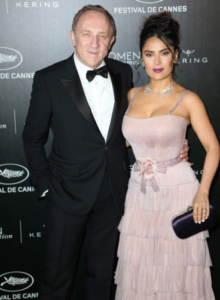 However, Salma Hayek — who is married to one of the richest gentlemen in France, just saying — was quick to realise that Hollywood is a big business driven by dollars and dollars only.
"As women, we need to be able to explain to them [heads of studios] who we are," Hayek said. For Ugly Betty, which she produced, she got so many NOs from studios that she had to "go above the network", as she puts it.
Using advertisers, she basically showed them with numbers the worth of the Latino community and their consumer power. "Follow the money and you get things done," Hayek said, adding, "It's terrible but it's so true."
It's also about audience members — women need to go to the movies more and watch films that have more significant female roles as opposed to the typical characters you get in most romantic comedies.
But one of my favourite moments of this girls' talk, as I like to call them — although a few males were present and welcome, of course — was when Hayek talked about what she called "machines". She would accompany the word "machine" with a mime using her hands to form a little rectangle meant to represent a cell phone: "But now you have those 'machines' that are destroying our souls."
"I want to talk a bit about social media," she said, because media and its influence on girls are not taken seriously enough. "Now their image is based on their own social media and Instagram and this and that," she added. "They create an image that is outside of themselves. You don't work on your image inside. It's all about what everybody thinks you are in this 'machine'. And in this 'machine', you can be whomever you want! You can make your butt look like this, have a liposuction, instant facelift, and all these. And then they have to go out in society because they have been lying about who they are. They have been building a movie star and then they confront the reality."
The problem, according to Hayek, is that ladies forget that we have to work at social beauty. In the real world, the one without filters and free liposuction apps, you have to be loving and beautiful inside in order to be beautiful outside.
And if anyone knows about beauty, it's her. Do I need to remind you about the actress-producer-superwoman starring in Desperado, forming the hottest Spanish-accent couple ever with Antonio Banderas? You've also seen her at her best in Frida or maybe Tale of Tales, more recently.
Another speaker on the panel was the inspiring Iraqi author Zainab Salbi, who started her own new TV show, Nida'a, about ordinary Arab women doing extraordinary things. The program is supported by the Queen of Shows herself: Oprah! Salbi, who hosts the series, already booked Bill Clinton, Mohamed Assaf, Yousra and many other interesting guests for her slot on TLC Arabia. She also had so many interesting things to say at the panel, so watch watch watch!