Egyptian Film 'Eshtebak' Opens Cannes Competition
Eshtebak cast and crew at Cannes 2016 (Anicee Gohar/Scoop Empire)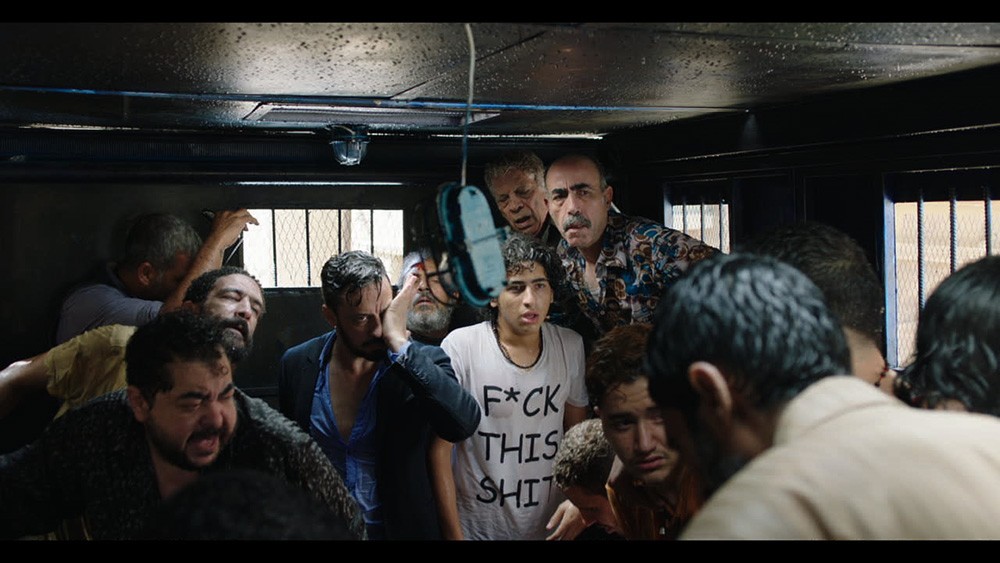 Nelly Karim walked one of the most awaited red carpets of the year last night at the 69th annual Cannes Film Festival. While George Clooney and Julia Roberts were there for Money Monster, in competition, Nelly Karim was there for the Egyptian movie Eshtebak ("Clash"), which opened the Un Certain Regard selection this year.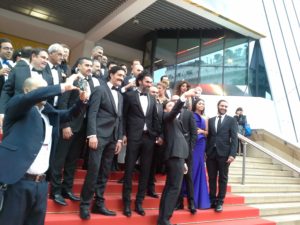 On the nearby stairs that led straight to the Eshtebak premiere, it was amazing to see the whole cast posing and yelling and dancing and laughing to an Egyptian song from the soundtrack of the film.
It was also very moving to see the audience's reaction after seeing the movie. I asked as many people as was politically correct without sounding too Egyptian, "What about?" and got nothing but "amazingness" as a response.
The cast — including Nelly Karim, Hany Adel, Tarek Abdel Aziz, and Ahmed Malek — take us with them to a police van back in 2013 during the Ikhwan clashes from which the whole movie is shot.
The diversity of the cast, from superstar Karim to Mohamed El Sebaii, for whom it was a first role, reflects the diversity of the characters' backgrounds, beliefs, or age, finding themselves thrown together in that van.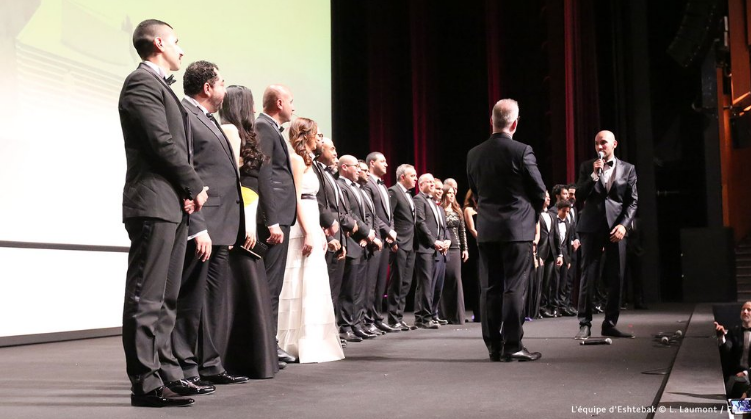 Last night at Cannes, Eshtebak opened Un Certain Regard, a very important category of the film festival, with highly-anticipated movies this year: The Dancer with Lily Rose Depp, always acclaimed Japanese films like After The Storm and 15 others.
Tonight was already a win for director Mohamed Diab and the cast who made it to Cannes — as they didn't enter from the back door, it was definitely a big one. So félicitation to the whole team!
WE SAID THIS: Don't miss Arabs at the 2016 Oscars.