Get ready for the highly anticipated return of the Chill O'posite Festival, set to kick off in Dahab from October 19th to October 21st. This event will bring together a diverse lineup of international artists who will grace the stage for three unforgettable days, delivering sensational musical performances that will mesmerize audiences against the awe-inspiring backdrop of Dahab's picturesque beaches and majestic mountains.
The Chill O'posite Festival was founded in 2017 when two visionary Jordanians, Yazeed and Osama, were inspired by Dahab's serene lifestyle and breathtaking natural beauty. Driven by their passion, they aimed to establish the festival as the ultimate destination for dance music in Egypt, curating an experience that would showcase exceptional bands, artists playing soul-soothing melodies, and DJs and live acts delivering an energetic sound.
This year's lineup promises an eclectic mix of sounds, from exhilarating DJ sets to laid-back chill vibes, the festival has something for everyone. The festivities will begin on October 19th with an opening performance by Unders, whose electrifying beats will set the stage on fire. On the second day, Sabo will take over, enchanting the crowd with his exotic mixes that perfectly complement the tranquil ambiance of Dahab. Finally, on the grand finale, Paax will grace the stage, ensuring a night of non-stop dancing, followed by Super Flu, who will close the night with their captivating beats that will undoubtedly have you grooving to the rhythm.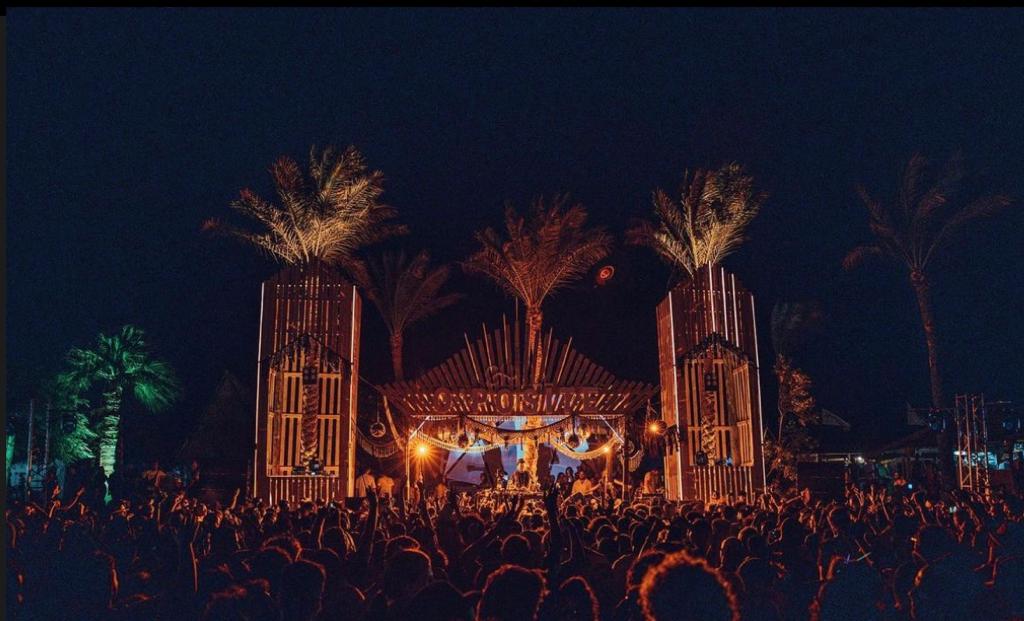 The festival offers provides an opportunity to escape the hustle and bustle of the city and immerse yourself in the enchanting realm of Dahab. Here, you will forge new friendships, reconnect with nature, and rediscover the sheer beauty of Dahab in a truly unique and invigorating way. Full pass tickets for the festival are available at chillopositefestival. Additionally, accommodation bookings are available as well, at Dahab Lagoon Club & Resort, the venue where the festival will come to life.
Indulge in the magic of Chill O'posite Festival, where music and nature intertwine to create an unforgettable experience that will leave you with lasting memories.
WE SAID THIS: Don't Miss…Shorelines Festival Returns To Almaza Bay With A Sizzling Line Up Of Music & Non-Stop Fun