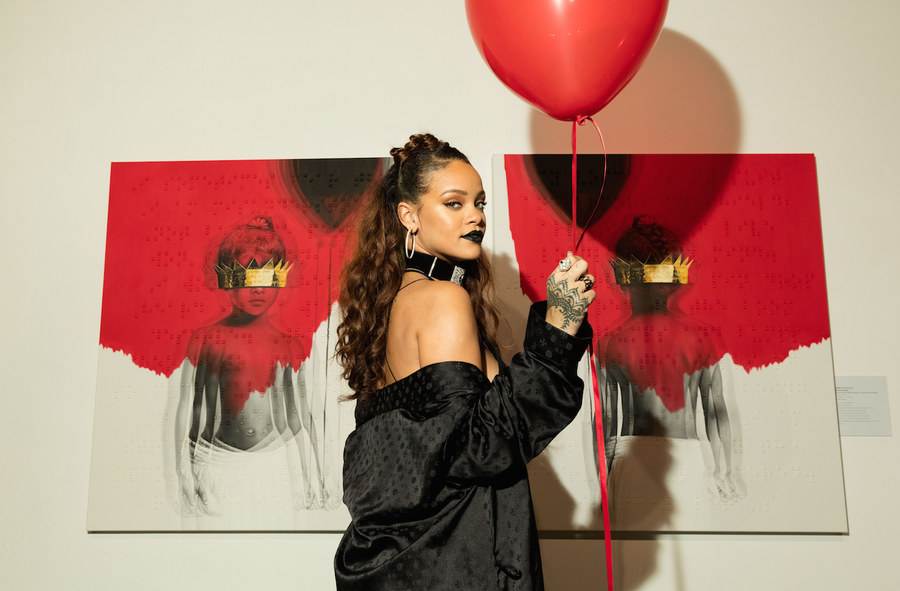 Hated: The long wait and Tidal exclusive release
Three years is a short time for any artist… except Rihanna. We've gotten used to yearly releases, with plenty of singles in between, but it's been over three years since her last album, 2012's Unapologetic. And Anti has been released exclusively on Tidal for the first week, so that's one more week most fans have to wait to hear the whole thing.
Loved: The surprise release and free downloads
Anti was definitely one of the most anticipated albums of the year, so it's weird that the album artwork unveiling was more of a production than the album release itself. And yet, in a few days, we had the first single, then an album leak, then a free download link, which surprisingly wasn't even exclusive to Tidal users. Needless to say, the album was downloaded a lot – almost 1.5 million times in about 15 hours.
Loved: The new direction
This is not a Rihanna record to dance to. It is a Rihanna record to chill to. There's less pop and more R&B, with slow rhythms and melodies, and overall it seems like a much more cohesive collection than her past albums. The tracks are less club anthems and one-off radio hits and more songs that actually express her; they solidify her shift from a pop celebrity to a real, badass, actual person. And of course, her voice sounds amazing.
Hated: The lack of obvious hits
That said, I kind of miss the obvious dance hits. Even the tracks we already thought were definitely going to be on the album – "FourFiveSeconds", "Bitch Better Have My Money" and "American Oxygen" – weren't included on the final tracklist.
Loved: The Tame Impala cover
I'm sorry to say that when I heard the album for the first time, this one – the one cover on the album – was the one song that really stood out. The song is weird and awesome, and her version stays quite faithful to the original, which you can hear below:
Hated: The lyrics
I guess you have to be Rihanna to start a song off by declaring "Sex with me is so amazing."
Loved: The lyrics
But you also have to be Rihanna to pull off: "Trying to fix your inner issues with a bad bitch… didn't they tell you that I was a savage? Fuck your white horse and a carriage".
Loved/Hated: The first single
Obviously, the world is Rihanna-starved. On the first day of release, the album's first single "Work", which features Drake, climbed to number one in more than 90 countries, and was the most heard song on the 1,200 radio stations monitored by Nielson Music. And that's really saying something considering that it's not the banger we all expected. In fact, it's borderline minimal and anticlimactic, and there's really no reason to repeat the same damn word this many times. But on the other hand, her Barbadian accent is delightful and it does get pretty catchy at around the fifth listen. Hear it on Tidal here.
WE SAID THIS: Don't miss For the Record: Iggy Pop, Josh Homme Record Secret Album.