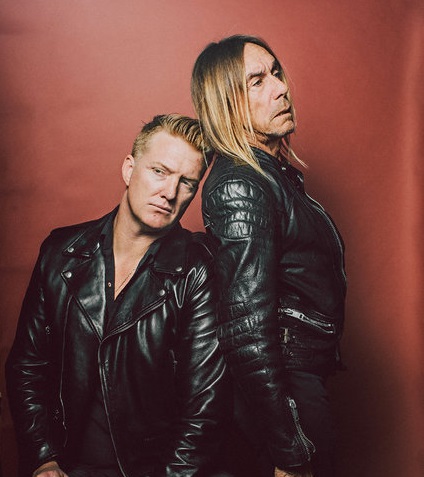 It's a good week for rock fans everywhere – Iggy Pop and Josh Homme have announced that they've been working on a secret album, titled Post Pop Depression, which will be released in the spring.
Josh Homme is most known for his work with Queens of the Stone Age, Eagles of Death Metal, Kyuss and Them Crooked Vultures, and for popping up on awesome and unexpected collaborations like this. Iggy Pop is most known for being at the forefront of the punk rock movement with his band The Stooges, redefining rock music for the past five decades, and his unmatched stage presence.
The other musicians featured on the album are QOTSA keyboardist and guitarist Dean Fertita and Arctic Monkeys drummer Matt Helders.
The first single "Gardenia" (not to be confused with the Kyuss track of the same name) was released last week, and features Pop's signature crooning and some bursting guitars:
Pop and Homme started working on the album in January 2015, sharing lyrics and notes by mail at first, then getting together to record the album at Homme's home studio in Joshua Tree. According to the New York Times interview, both artists did not bring along finished songs, only ideas and lyrics, so they could work on the songs in a truly collaborative way. The album deals with issues such as musical legacy and the continuance of their careers.
They announced the album on The Late Show with Stephen Colbert last Thursday, combined with a stunning live rendition:
The album will be released on March 18th, accompanied by a limited tour throughout March.
WE SAID THIS: Don't miss For The Record:David Bowie The Essential Covers