For the Record: David Bowie – The Essential Covers
Trent Reznor and David Bowie (Photo Credit: Kevin.Mazur/Getty)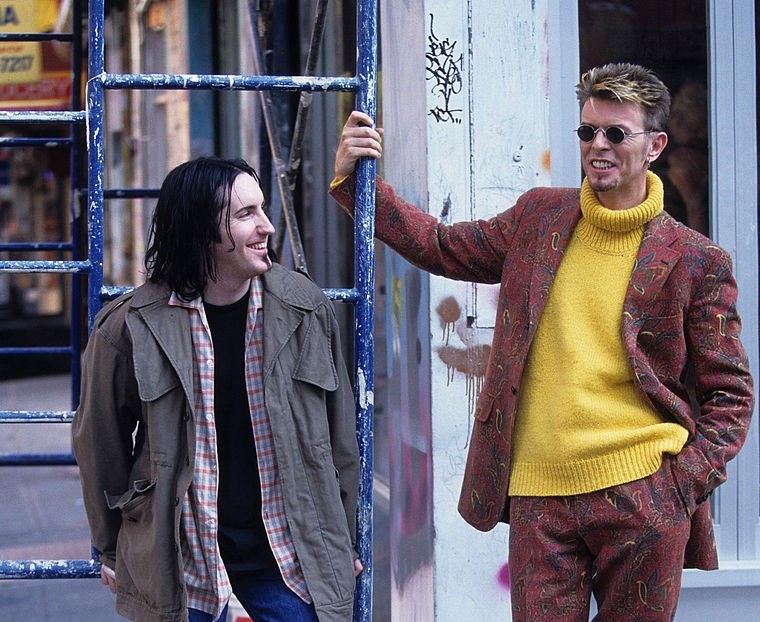 This week, the world lost a true musical legend. David Bowie not only wrote and performed songs that spanned decades of artistry, but he inspired countless other musicians to create works and even whole genres. An artist in every sense of the word, he also painted, acted and produced music, and he was a role model for an entire generation of misfits.
I had not even been born when Bowie rose to stardom. In the 90s, he was already an established musician, as well as a regular actor and fashion icon. I grew up listening to some of his biggest hits like "Let's Dance" and "Space Oddity", which to this day I still cannot listen to without chills running down my spine. I learned to appreciate his unique brand, along with his fundamental weirdness.
But mostly, I learned to love Bowie through the musicians and bands I loved who were inspired by him and his music, and whose covers served as an introduction to a world of talent and sentimental discovery. After all, I knew every word of "The Man Who Sold The World" after Nirvana's unplugged version before I even knew it was a cover. Listen to it below, along with some of my other favorites:
Nirvana – "The Man Who Sold The World"
Alice in Chains – "Suffragette City"
The Wallflowers – "Heroes"
Tears for Fears – "Ashes to Ashes"
Joan Jett – "Rebel, Rebel"
Marilyn Manson – "Golden Years"
Nine Inch Nails – "I'm Afraid of Americans"
Tori Amos – "After All"
WE SAID THIS: Don't miss Phenomenal Arab Covers of Chart-Topping Hits.