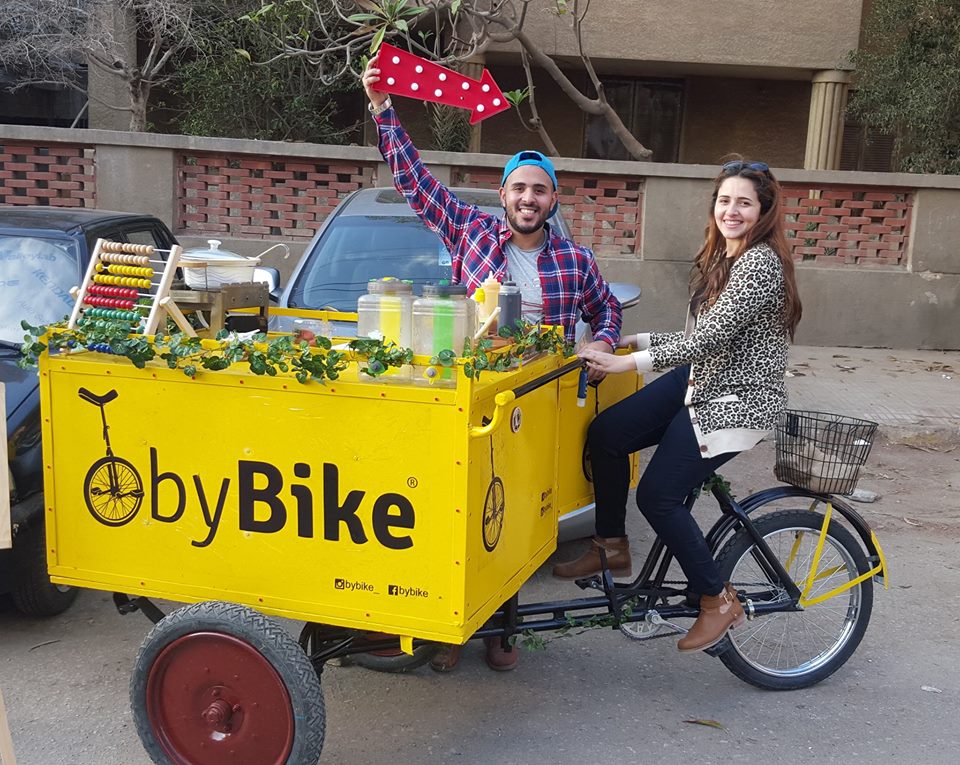 Ahmed and Noha are the couple that was cool enough to break the stereotype and go sell batata in the street. Noha shared her story on Facebook on Friday and we couln't help but be fascinated by the idea.
The couple sells batata smothered in Nutella because who doesn't love batata and who doesn't love Nutella. They travel around Cairo selling this batata that we are dying to try with the aim of raising money for their upcoming wedding.
Noha explains that her fiancé's field is dying in Egypt, as he works in tourism. Let's not get sucked into the tourism hole right now! *sobs* Yet they did not just sit there and sob like we just did, they got creative and introduced the street food concept in Egypt. Yes we know, there are 3arabeyat foul w kebda but this is BA.TA.TA *Minions voice* and Nutella!
They have already been noticed by the media and have done many interviews in a noticeably short period of time.
Ahmed and Noha, you rock and we hope you have a wonderful life!
WE SAID THIS: Don't miss Hipster Freska Guy Came to Our Office and Here's What You Need to Know.