Eminem's excellent new single "Phenomenal", off the soundtrack to boxing film Southpaw, now comes with a music video worthy of being its own action hero flick, with the rapper waking up in a hospital, fighting off people left and right, jumping out of a helicopter and facing off with none other than John Malkovich. The soundtrack also includes his Gwen Stefani collaboration "Kings Never Die".
And The Black Eyed Peas are back, albeit without Fergie, with new single "Yesterday" all about their musical influences, so the whole track is a series of samples from the greats interspersed with a distinctly BEP chorus:
Sam Smith is the new face of Balenciaga's Fall 2015 campaign, which, considering the way he can pull of a suit, makes perfect sense.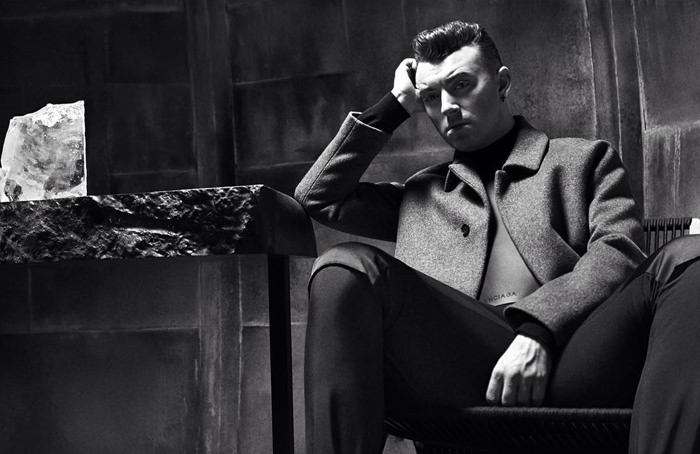 British trio Years & Years are one of our favorite rising artists this year, and their newest single "Shine" just makes us love them more. The single recently got three different mesmerizing music videos, labeled as light, dark and shadow. You can watch all three and even toggle between them on their website.
Lana Del Rey's new one "Honeymoon" has all the old school charm we've come to expect from her, with gorgeous strings backing her classic vocals. The track is her first off her upcoming album of the same name, which will be released in September.
And Marina and the Diamonds' latest single from her Froot album is the best one yet – "Blue" is both cheery and melancholy, and perfect if you're going through a breakup but still need a summer song to bop along to:
WE SAID THIS: Don't miss last week's For the Record: Video Games Meet Video Clips.