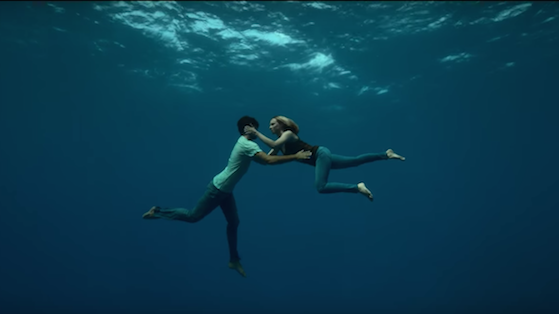 . Beyoncé is back with her first new music in almost a year, lending her vocals to Naughty Boy's new one "Runnin' (Lose It All)". It starts off piano-slow and builds up, and also features vocals by newcomer Arrow Benjamin:
. Lady Gaga's new single "Till It Happens to You" reveals a new musical direction for her, and carries a powerful message – the single and video aim to raise awareness of sexual assault on university campuses. Some of the proceeds of the track's sale will be donated to organizations that help survivors of rape and assault.
. The Neighbourhood, the band best known for 2013 hit "Sweater Weather", have just released the Hype Williams-directed video for new one "R.I.P. 2 My Youth", a cheerful track despite the dark subject matter. The song is the lead single from upcoming album Wiped Out!, due next month.

. For his second Higher Truth release, Chris Cornell invited fans to solve clues on his website and Twitter feed in order to listen to the track and uncover other goodies such as handwritten lyrics and an interview with Cornell and filmmaker Cameron Crowe. Check out "Worried Moon" here:
. And New Order have released new single "Plastic" featuring backing vocals by La Roux. Their album Music Complete will be released this Friday.
WE SAID THIS: Don't miss For the Record: T.I./ Tip Releases Surprise Five-Track Album