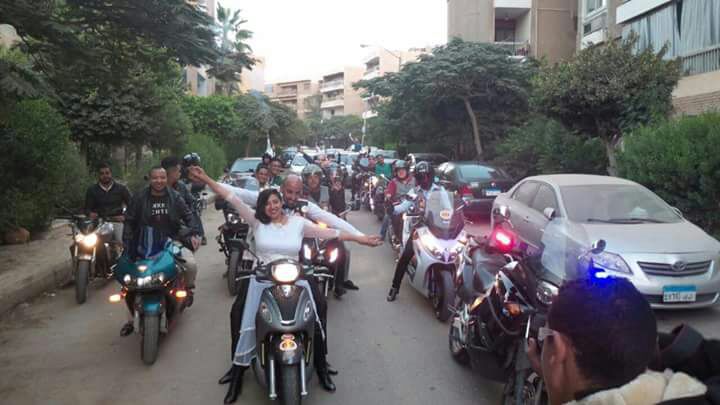 Today is International Women's Day, and we are beyond excited to see this and know that it actually happened. When most brides dream of fairytale weddings, limousine rides and gigantic ballrooms with chocolate fountains, Hoda and Ahmed had something else in mind. The most entertaining, bold and fun woman of the year, Hoda, asked her soon-to-be husband, Ahmed, to have a zaffa (celebrations before the wedding) on scooters. But there's more, she wanted to have her own ride.
While most Arab men would get extremely skeptic about their wives on motorcycles in a dress (especially their wedding one), Ahmed wanted to make her dream come true and took her to a scooter riding course days prior to their big night, and the results are fabulous. A parade of 20 scooters took the bride for a ride in 6th October city.
Check out more picture from the amazing couple below: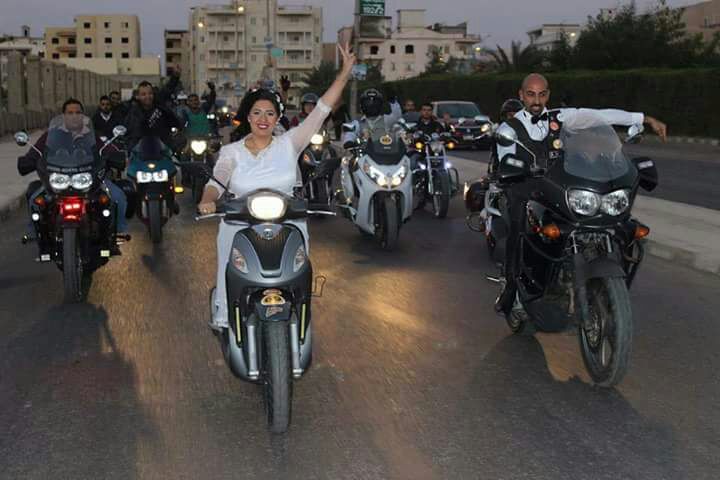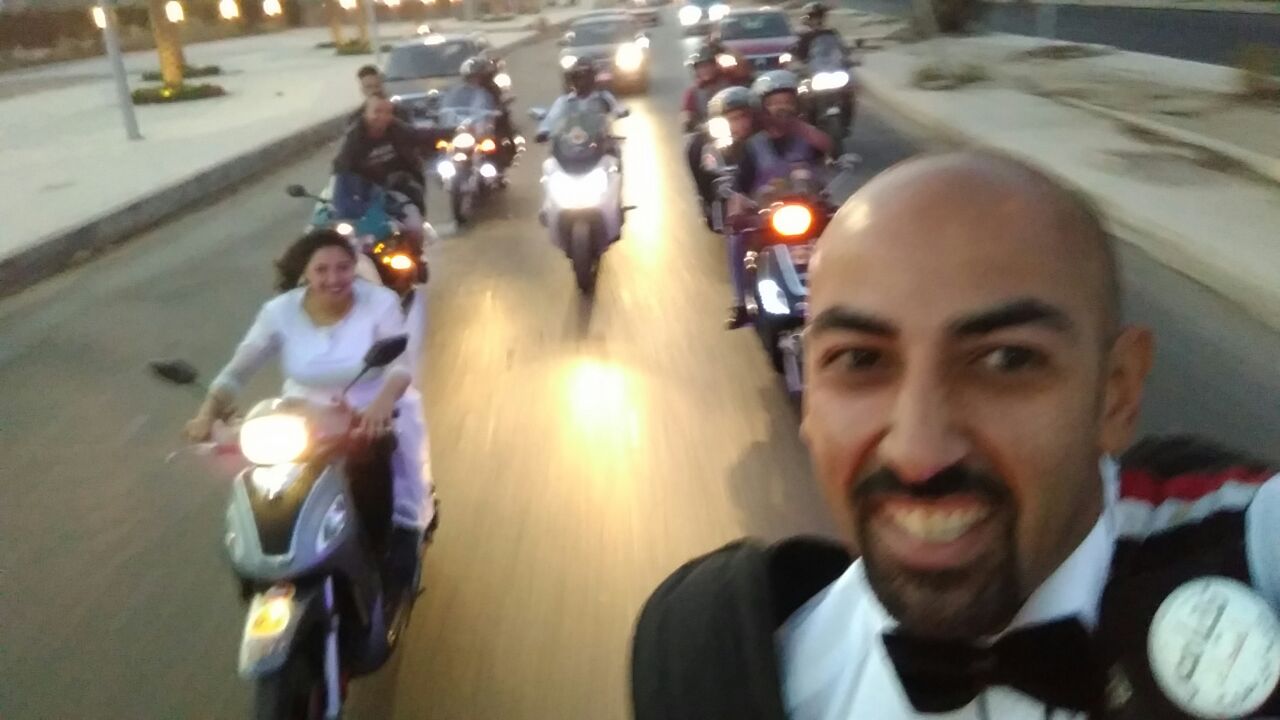 WE SAID THIS: Couple goals alert!