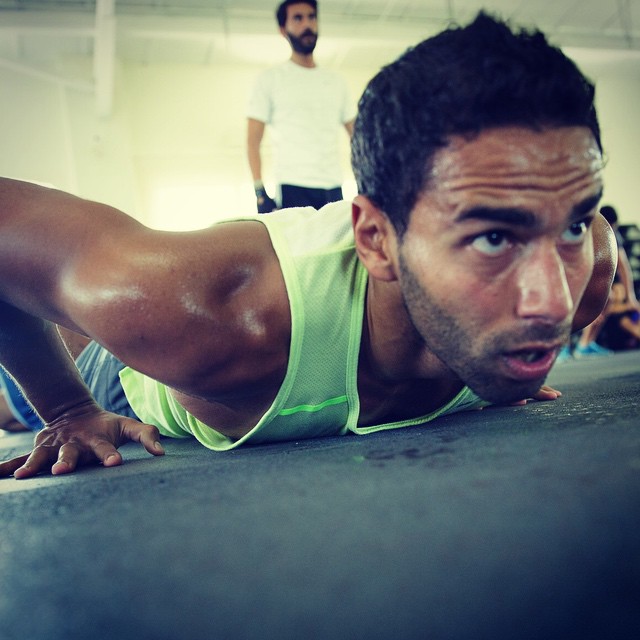 A new year upon us, and with it comes our annual pledges to make healthier choices. Whether it's replacing smoking with spinning, opting to run on Friday mornings instead of staying out all night Thursday, or snacking on Bake Stix instead of binging on ice cream, we can always do more to limit self-destructive habits.
In honor of these health-conscious resolutions, we're highlighting inspiring personalities who have changed the fitness game in Egypt.
As the head coach and founder of BeFit Egypt, Aly Mazhar has taken the idea of transformation to new heights.
With a rigorous schedule of weekly fitness classes and quarterly Transformation Challenges that yield stunning results – documented through inspiring peeks on Tayarah – Aly has reshaped the industry and helped bring fitness mainstream.
Get Aly's take on healthy living in his own words, below:
1. In your opinion, what's the biggest fitness mistake people make?
Thinking they know it all. I have been studying fitness for more than six years, since I was a professional football player in the U.S., and I still seek knowledge and advice every single day. Fitness is a very dynamic industry and is all about continuous education. The "I Know it All" attitude inevitably leads to failure.
2. What's one obstacle you've faced in your fitness journey and how did you overcome it?
A major car accident that kept me immobile for almost six months, but with consistency, patience and hard work, I was able to get back.
3. Give us one piece of advice about healthy living.
CONSISTENCY. Do not be an extremist and commit to the hardest nutrition plan ever because you will soon give up. It has to be a lifestyle, not a hit-and-run thing.
WE SAID THIS: Don't miss Why Aly Mazhar Is the Official Face of Fitness in Egypt.
*This content is sponsored by Bake Family