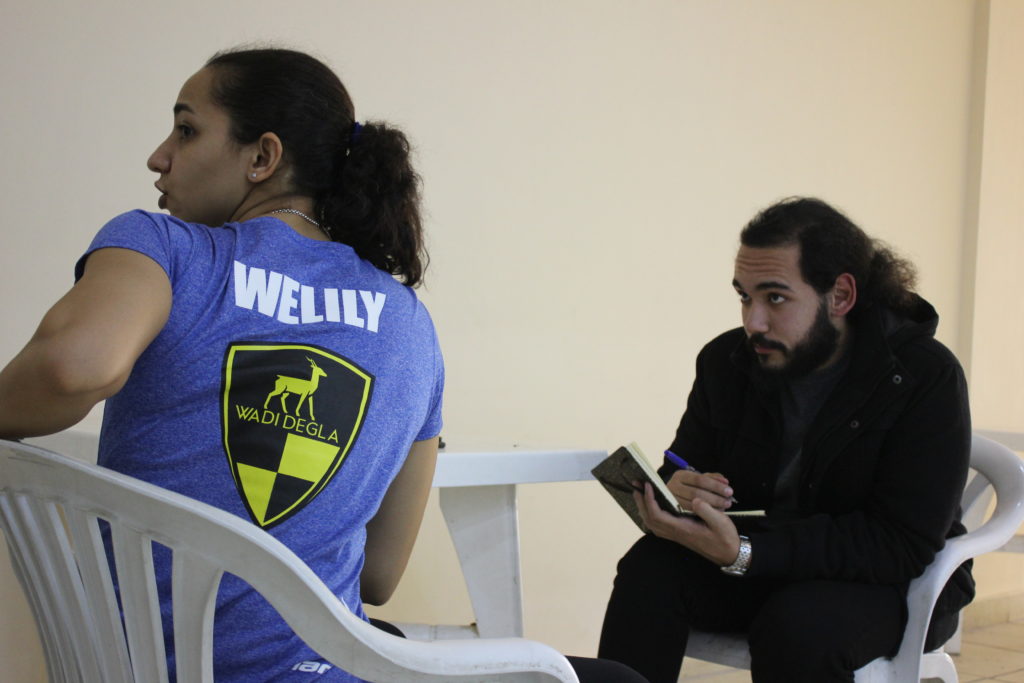 Egyptians have been literally dominating the world of squash for quite some time now. The top Ten PSA World Ranking, for women includes four Egyptians and for men includes five. We sat down with one of the most humble, successful, and influential role models in the squash world; Raneem El-Welily and we got to discuss how she made all Egyptian proud.
It would take much time to list down the achievements of Raneem. Most notably; she just won the World Championship, currently ranked number two in the PSA World Ranking, the first Egyptian champion to top the World Ranking in an individual game, and was named as the PSA Women's Player of the year in May 2015.
When Raneem became number one in the World Rankings in September 2015, she dethroned Nicole David, the squash legend that remained number one for nine years. The rest of the achievements would help you comprehend why the Alexandrian-born champion is a source of pride to Egypt.
We interrupted the champion as she was training at Wadi Degla Sporting Club, and started this interesting and inspirational interview.
Ever imagined you'll literally top the world when you started squash? What are the highlights of the start of your career?
I had no clue whatsoever. My older brother, Tameem El-Welily, started playing squash and I followed his footsteps. I was super competitive with my brother, and this gave me the inspiration to start playing squash when I was just six years old.
I participated in the first championship when I was seven and I was awarded third place. Then when I was nine I participated in the British Junior Open; got six titles out of nine, and got 2nd place. I loved the idea of taking days off from school, traveling abroad for championships, and my family was extremely supportive; thus, I decided to participate in more.
I entered the World Junior Championship (under 19) four times, which takes place every two years. I couldn't win when I was 12, reached quarters when I was 14, but I did take the title when I was 16 and 18. All I thought about when I was 18 is that I wanted to win the seniors' world championship and after 10 years, I finally did it.
What's the achievement you're proud of the most?
Taking the title of the number one PSA World Ranking! Nicole David retained the title for nine years, and winning it from her is the achievement I'm proud of the most.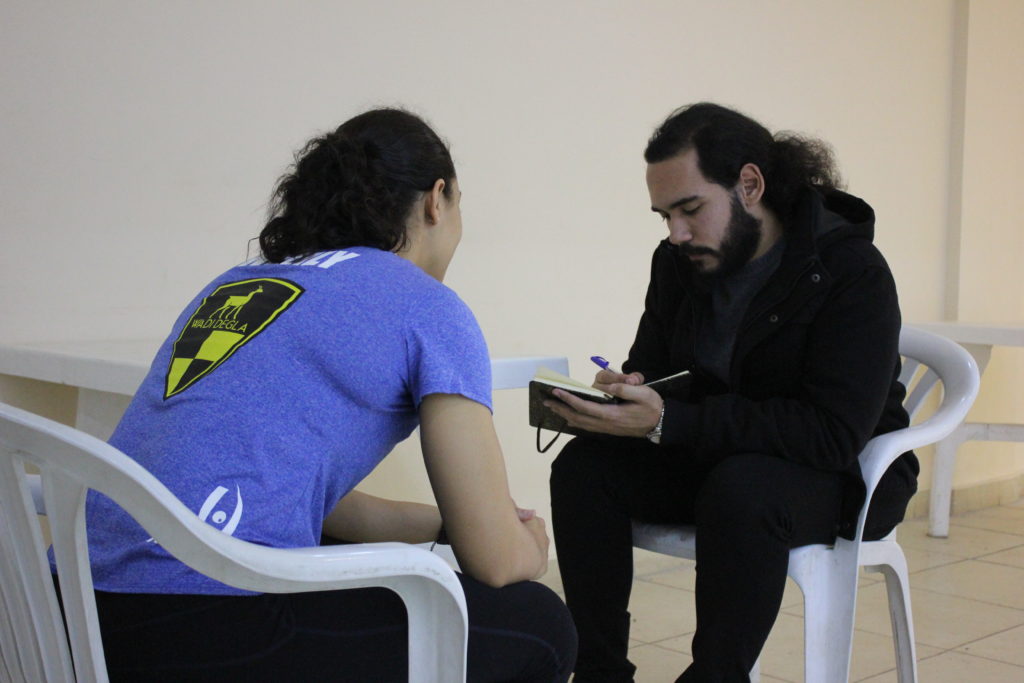 What else do you want to achieve in the Squash World?
I'm currently ranked number two, so I'm looking forward to regain the title of being number one. I also intend to win as many titles as possible; I do have on my mind the Hong Kong Open, US Open, British Open, and the Gouna International Open.
Do you think squash will be part of the Olympic Games soon? What's your comment on its exclusion till now? What will that mean for Egyptians since we're dominating the game? 
I don't think it will be included anytime soon, certainly not in 2020. Squash is big, has a huge fan base, and there's an increasing number of countries participating in the sport; so, what's the reason of its exclusion? Certainly not lack of effort, the federation does its best for the decision to be taken.
If squash was included in 2024, I deeply hope that we still be dominating the game by then, a lot could happen in six years. Pakistan and Australia used to dominate the game and they're nowhere to be seen now. The United States, Malaysia, India, and other countries are producing young exceptional talents that may change the squash map dramatically.
How did Wadi Degla up your game from the previous sporting clubs you were in?
Wadi Degla is hands down the most professional club I've been within my career. They are very organized, supportive, and they created for me the environment that helps me just concentrate on my game. My two greatest achievements happened after I joined Wadi Degla, winning the world title, and topping the PSA World Ranking.
What was your toughest final match?
My toughest final match was in 2014 at Wadi Degla. I was ahead of my competitor with four points, 10-6, yet I still lost the match. I was really disappointed, but this match severely fueled my passion to become better.
Who's your role model?
In squash, my role model is Amr Shabana. He's a unique player that I learned so much from. He's the nicest on and off court. In my personal life, my role models are my parents; they taught me everything I need in life, and they set the bar so high for me.
How did your training routine change after you became number one in the world?
It only changed mentally, my approach to squash changed, but I'm still working as hard as I can with the same coaches; Haitham Effat and Ahmed Faragallah. I've been training with Effat for seven years and he took my squash game to a much higher level. In a similar manner, Faragallah has been my fitness coach for nine years, and I owe a lot of my success to him.
Do you train with your husband; who's also from the top 10 PSA players in the world?
We have the same schedule and coach but train in different locations and techniques. But I'm very lucky to have a husband whom I share interests with; he's very supportive and we help each other to up our squash game.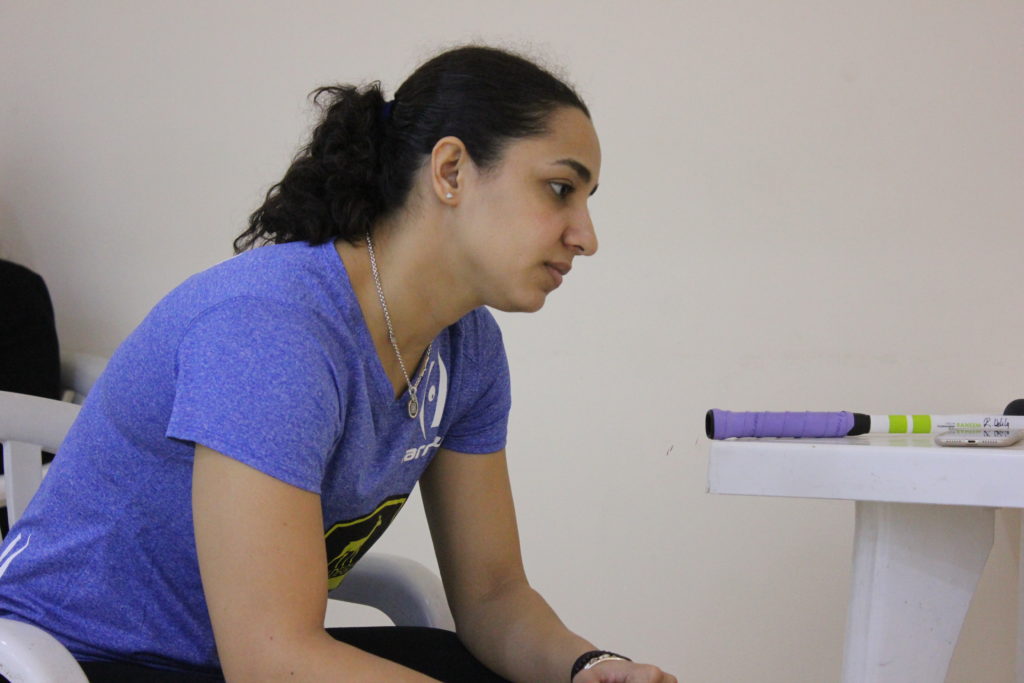 How do you think Wadi Degla is contributing to the game in Egypt?
Wadi Degla has the highest number of Squash fields in Egypt. They also have a huge number of players in the same team, and we train together regularly; the competition helps us improve. Wadi Degla are also keen to bring the best and most professional coaches to polish and maintain the skills of the players.
A clear demonstration could be the last World Championship, there were six Egyptians in the top eight; three of them were from Wadi Degla. I am super proud and happy to be a part of this team.
Who do you enjoy competing with the most?
Nour Sherbini, Camille Serme, and Joelle King; those three are the fairest and nicest players on court, and I'm always looking forward to competing with.
WE SAID THIS: We're all proud to have such a role model representing Egypt.