By Lojayn Eissa
Elham Shahin has replied to the ageist and cruel comments Fajr Alsaeed, a Kuwaiti Scriptwriter, made on one of her Instagram posts about her fellow Actress, Najlaa Fathy, in her sit down with Wael Elebrashy.
She bluntly addressed Fajr warning her to steer away from Egyptian artists as they all have a "natural Egyptian beauty unlike plastic surgery filling or any other beauty enhancements"، adding, "Najlaa is a gorgeous woman and social media has become a dumpster"
This came after social media's angry response to Fajr tweets about Najlaa's recent photos that naturally showed her age ,saying  "Dear 70's beauty legend Najlaa Fathy, a sincere advice, don't post current pictures of yourself" carrying on further "and let your audience remember you from your old pictures, or even ask your colleagues how they maintained their looks and follow their advice, and come back with a better look that resembles the old you"
People all over Twitter and Facebook shamed Fajr's comments and called her out for her rude and wildly inappropriate words.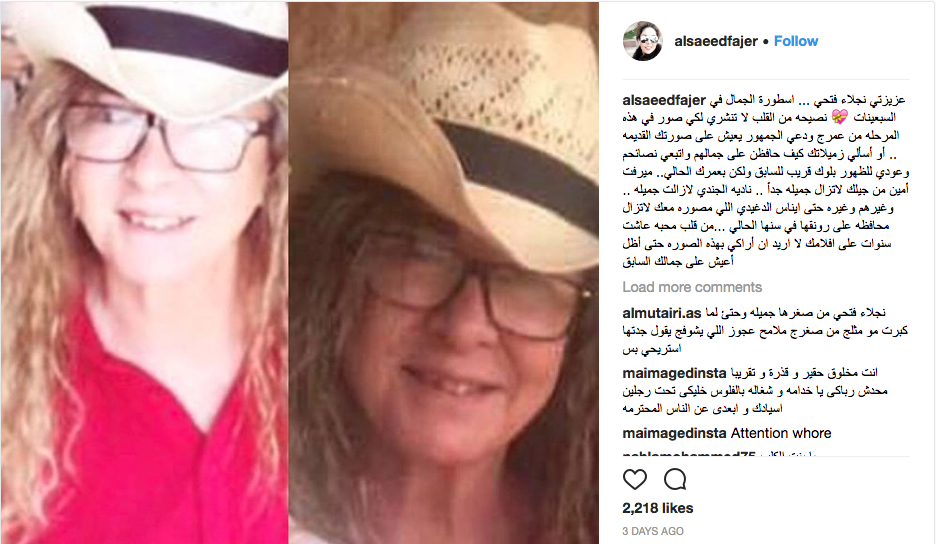 WE SAID THIS: We all should have zero tolerance for bullying! Great job, Elham Shahin, for standing up for Najlaa!