Egypt Inaugurates the Largest Cathedral in the Middle East and One of the Country's Largest Mosques
Via Al-Shorouk New
By Muhammed Aladdin
In a step towards national unity, President Abdel-Fattah El Sisi, His Holiness Pope Toadros II, and the Grand Imam of Al-Azhar Ahmed Al-Tayeb are heading a historic event that Egypt will forever remember. Today marks the dual opening ceremony of the largest Church in the Middle East, 'The Cathedral of the Birth of Christ', as well as 'Al-Fattah Al-Alim Mosque', one of the largest mosques in Egypt and the world. Both houses of worship are located in the New Administrative Capital at close vicinity from one another, reflecting the unity between the Muslims and Copts of Egypt.
Destined to hold up to 8,200 worshippers, the Cathedral spans 7,500 square meters and includes the Papal Headquarters and the administrative offices of the church leaders.
As for 'Al-Fattah Al-Alim Mosque', its architecture is Islamic with a tint of modernity, and it is designed to open its doors for more than 6,200 prayers.
The ceremony is scheduled just a day before the Coptic Christmas Day, which is held on the 7th of January of every year, and the official Christmas mass is going to be in the new church, with his Holiness Pope Toadros II leading the ceremony. Many of Egypt's public figures and elites will be attending the mass to show the whole world that whether you are Muslim or Christian, we are all Egyptian and we do stand together for better or for worse!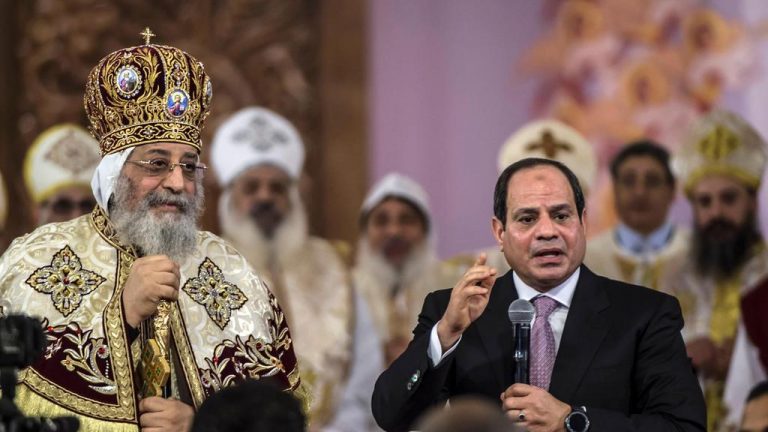 On the other hand, tonight's co-opening ceremony is one of a kind; it began with the singer Hesham Abbas singing 'Asma' Allah Al-Hosna', a well-known traditional Islamic song. Then he was followed by an out-worldly duet of a male Muslim and a female Christian singer merging between Islamic traditional songs and Christian prayers; the beauty of the performance left all attendees in awe.
Al-Azhar Mosque Leadership has officially congratulated the president for the timely achievement and sent the Christians of Egypt the best of wishes on their holiday.
WE SAID THIS: Happy holidays to you all!