If you're on the hunt for your next great office, look no further than M squared's 41 Business District. Located on the Kattameya Ring Road, the grand commercial project aims to be a beating hub for businesses, entrepreneurs, and professionals that are looking to stand out within the heart of Cairo.
In the prime location of being within proximity to Kattameya Ring Road, the 41 Business District offers an average of 30 minutes commute time to anywhere in the city along with its easy and hassle-free transportation routes; all making it the ideal spot for opening up your office.
But that's not all, here's everything you need to know about this unique building. The diamond-shaped architecture which can be spotted from miles away is not the only noteworthy aspect. Consisting of two basement floors, a ground floor, and 10 floors above ground, spanning over 25,000 square meters in addition to being a fully integrated mixed-used design.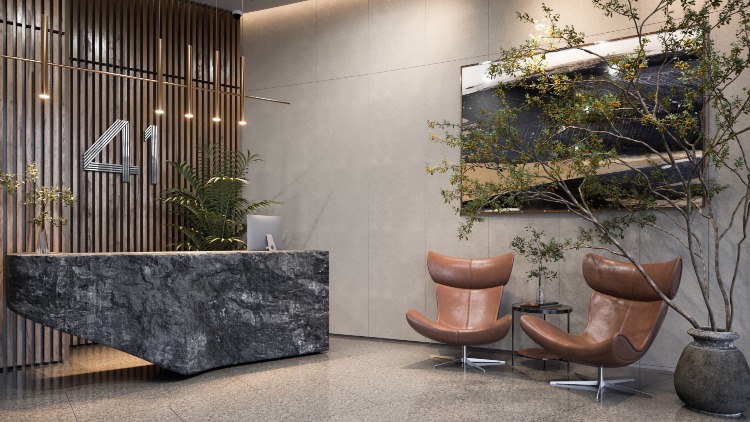 Just like M squared's former projects, 41 Business District carries a mission of sustainability, creating its commercial building with energy-efficient and eco-friendliness; with the aim to reduce the carbon footprint in workplace environments. Coupled with a commitment to luxury and precision of detail, M squared aims to create a new standard for business spaces through innovation, sustainability and excellence.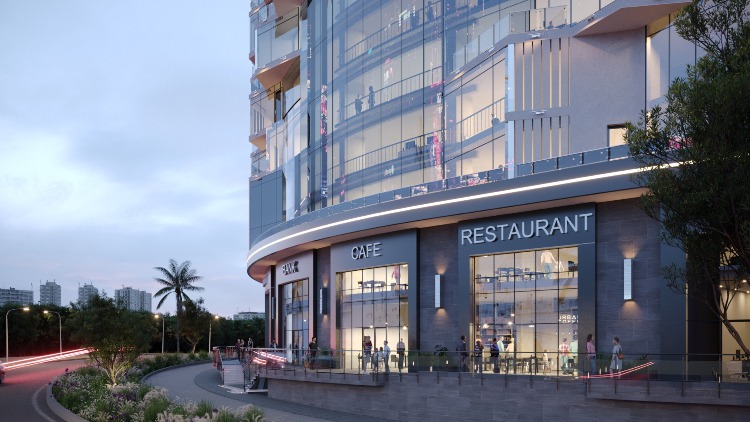 From the ground to the first floor, you'll be met with retail shops perfect for businesses that are looking to attract clients. As for the second to the tenth floor, there are spacious offices drenched in sunlight that are suited for being administrative or medical clinics, giving you an edge in a contemporary yet eco-friendly environment. It's important to note that the retail shops are conveniently located near the entrance of the building, therefore giving easy access for its tenants and visitors. The retail experience is set to include everything from trendy cafes to restaurants.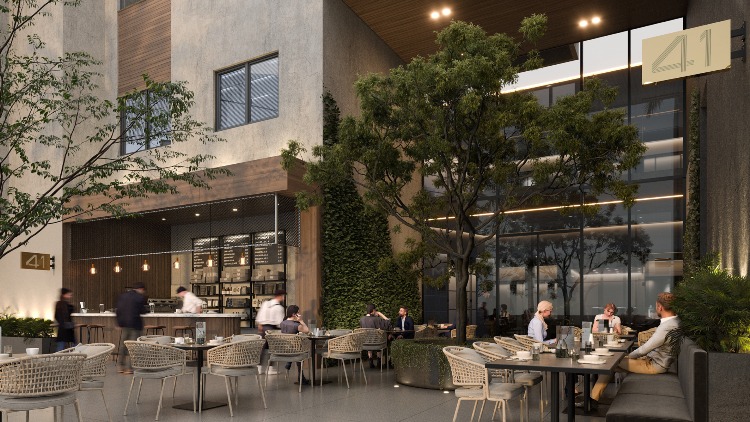 A flexible payment plan of 10% over 7 years, and the limited offer of the first-year installment being free makes it an attractive investment opportunity; you can expect the project to be delivered in Q2 2025 with a maintenance cost of just 10%.
M squared has always been dedicated to delivering top-tier real estate projects, and 41 Business District is no different.
WE SAID THIS: Don't Miss…A Fresh Escape: How Turning Your Office Green Could Help Foster A Healthier Work Environment