Daily Dose of Art: You Need to Check out the work of this Egyptian Visual Artist!
Via Nourhan Maayouf
For the daily dose of art, we couldn't think of anything other; or better, than Nourhan Maayouf's photographs. The Egyptian visual artists photos, especially the self-portraits, are everything you need to feel inspired. The photos speak to you in every way possible because the stories they tell are real, vivid, and speak to the heart.
Born and raised in Cairo, Maayouf has specialized in the art of staged photography after her artistic journey started back in 2010. With the help of simple props; ones that you could easily find at home, and natural light, she was able to reflect powerful messages. Her works of art tackle various issues such as familial conflicts, commodification, and relationships.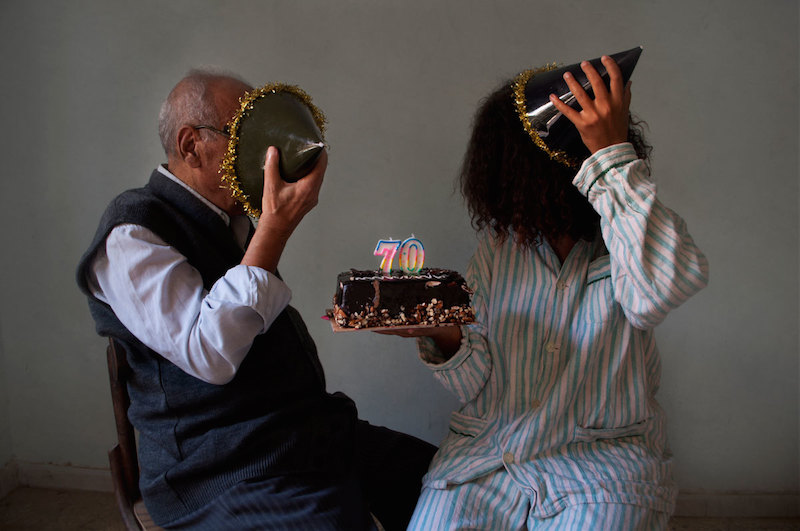 It's worth mentioning that Maayouf has participated in several exhibitions in Egypt and abroad. Those include Nord Art 2017, Kunstwerk Carlshütte, in Büdelsdorf, Germany, the Supermarket art fair, in Stockholm, 2017, and more. She has also won; both locally and internationally. Her latest was winning the second prize at Cairo Photo Marathon at the Danish Egyptian Dialogue Institute in collaboration with CIC (Contemporary Image Collective) last April, 2018. Also, among her most significant achievements was that she was named grand winner for Absa l'Atelier, 2016, in Johannesburg, South Africa, for "July Tale" project.
WE SAID THIS: You should definitely check out the rest of Maayouf's work here.