Don't miss the "Content Is King" panel discussion hosted by Nineteen84 Management and Scoop Empire on June 22

Creative Industry is Egypt's first hub for the creative ecosystem, launched out of an expressed need for a professional, high-profile platform devoted to Egypt's creatives and their designs, advertisements, marketing campaigns, arts, performances, and films.
Hands-on workshops, sessions, and panel discussions given by industry experts and featured success stories – in addition to networking sessions featuring a variety of corporate and creative agencies – will provide participants with the leads to get started.
After attending the event, participants will discover how leading corporates define and implement their advertising strategies, how marketing and design agencies work, case studies on creative campaigns, and how can they become active players in the creative industry.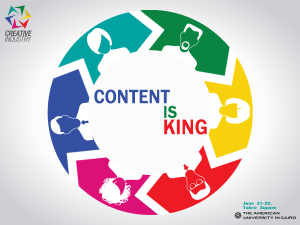 Creative Industry 2014 contains 4 parallel tracks running for both event days:
• Talks
• Workshops
• Panel Discussions
• Creative Pavilion
Who is this for?
• Marketers, Advertisers, Designers, and Publicists
• Creative Agencies
• Entrepreneurs and business owners
• Graduating students and fresh graduates from Creative disciplines
• Creative career seekers
How to Participate?
• Create an eventtus account or sign up with Facebook then apply here: http://eventtus.com/event/52f186f9af16f5b2169ad54d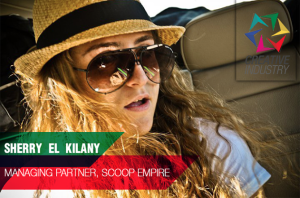 Event Talks and Workshops
Creative Industry will invite industry-related speakers from different agencies and academia in addition to successful individuals to share their experience through hands-on workshops, give talks, panel discussions, and share their insights with the audience. The speakers portfolio for this event includes successful entrepreneurs with strong background in advertising and/or marketing, creative directors and associates, brand and marketing managers, branding experts, and creative agencies.
WE SAID THIS: See you all there!