Is there a better place to celebrate Christmas than the biblical birthplace of Jesus himself? Bethlehem, in the West Bank of Palestine, is home to a very vibrant and spirited Christian community as well as the magnificent 600-year-old Church of the Nativity which makes Christmas there one of the most magical events of the year.
Christians and non-Christians alike have celebrated Christmas in Bethlehem for more than 2,000 years now to remind the world that this is, indeed, the birthplace of Jesus himself and that the region will keep on the tradition of celebrating this holiday despite the never-ending struggles.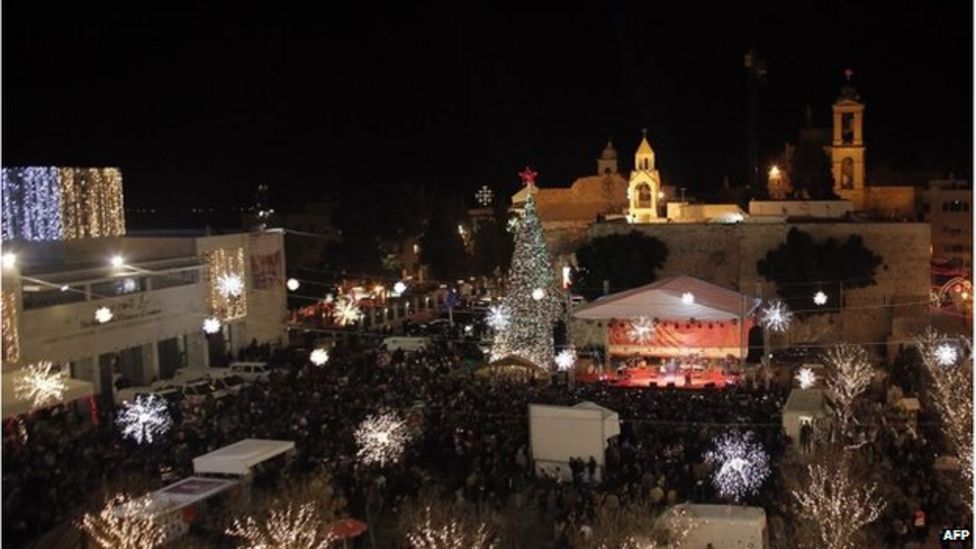 Christmas at Bethlehem is where you feel the holiness and powerful beauty of the human dynamic that manages to stay with you even after Christmas time. Every year, the celebration consists of hundreds of pilgrims attending the midnight Mass at the Church of the Nativity and listen to the Christmas service, visit the beautiful bazaars, and later enjoy a delicious dinner with family and friends. However, 2020 has different plans for us, it not only canceled most of our travel plans, but it might even cancel Christmas celebrations.
According to reports, "The Palestinian health ministry has recommended strict limits on celebrations, including the traditional tree-lighting ceremony in Manger Square, which was limited to 50 people. Restaurants are ordered to close at 9 pm throughout the Christmas season." Also "Inside the Church of the Nativity, one of the most revered Christian sites in the world, the hordes of tourists are gone. Usually, lines of people, their smartphones flashing, descend steep stairs that lead to the grotto that traditionally marks Jesus's birthplace. Now, the staircase, along with the rest of the church, is almost empty."
The pandemic has certainly taught us a strong lesson, that at the end of the day, we're all fragile and weak. We hope that 2021 be a kinder and gentler year, where we can appreciate each other more and not take life for granted.
WE SAID THIS: Merry Christmas!