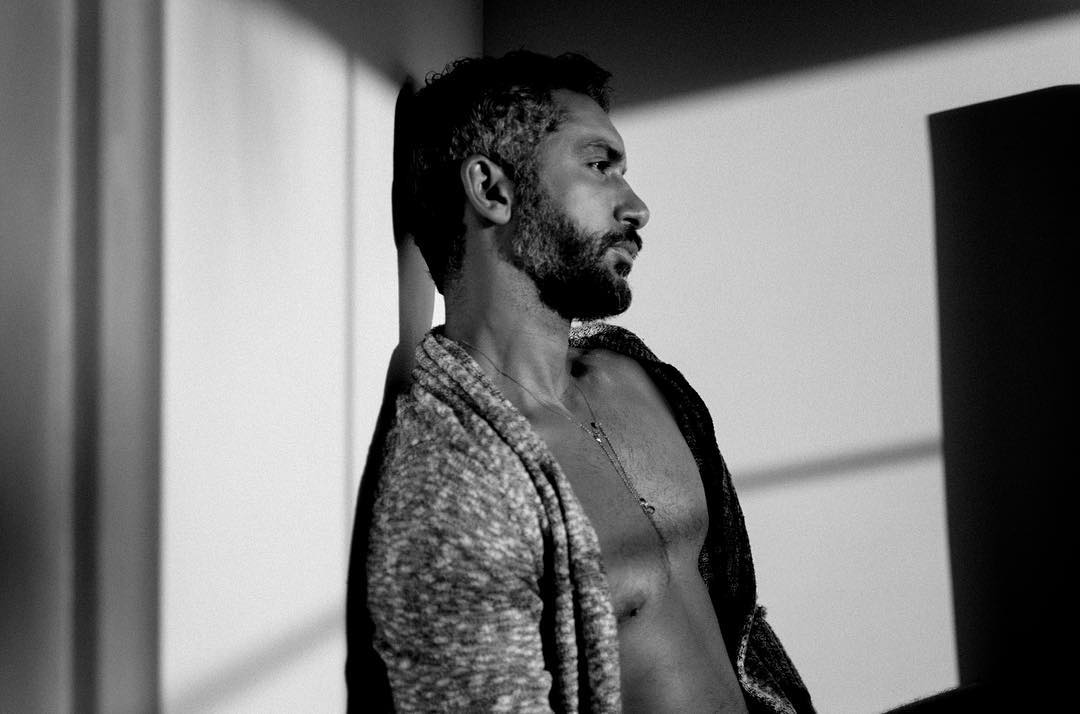 One word that hits you hard when you think of Egypt's party scene is byGanz. PR pro Ahmed Ganzoury, CEO and founder of byGanz, has made an entertainment mogul of himself and Egypt's nightlife never felt more euphoric.
From Teadancing our night away in Cairo, to Giving It Another Shot in London and Ibiza to going back to the 90's in Mykonos, Ahmed Ganzoury is taking over our frame of minds everywhere we go and he is slaying it. We had a little chat with Egypt's entertainment leading man and he gave us all the deets! Yes, he told us exactly where we, and you, will be partying this summer.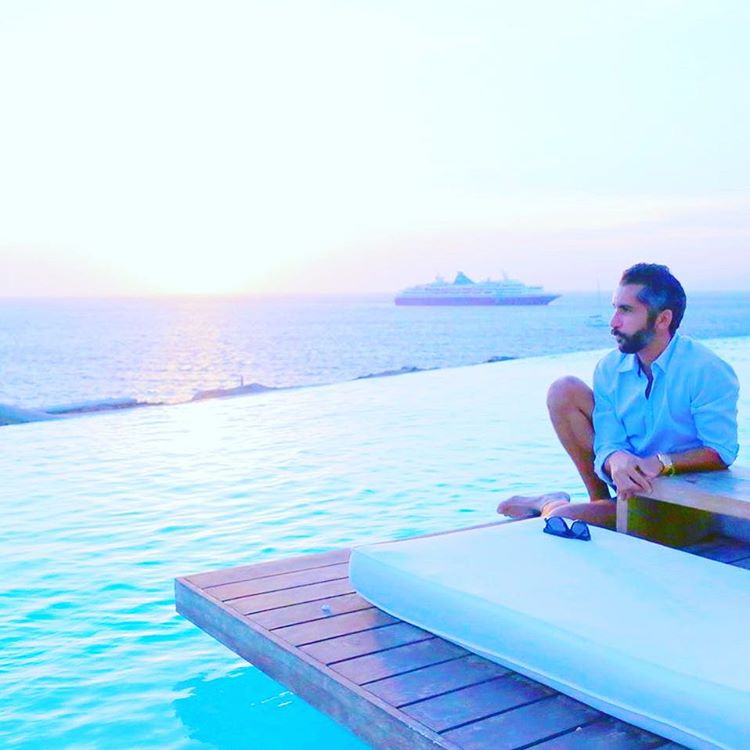 First things first, we'd like to ask you the one thing that is on everyone's mind, how have you managed to stay on top of your game for so long?
Diversity. The thing that differentiates us from others is that we do a lot of things. We're running Fun Factory, byGanz, a new company for F&B called GnK with my partner Kareem Nabil, through which we'll open a new beach restaurant and bar in Azha Ain Sokhna.
We have a big company that we go to everyday, with certain working hours, kind of a corpoarate –wise but it's a family thing, unlike others who just throw occasional parties. We do weddings, corporate events, we do signature parties like Tea Dance and Disco fl 90's. There is always new blood in the company, from the boys who work with me to my partner Kareem, everyone has a say in it.
It's a fact of life that no matter how many event organizers try to dominate the party scene; no one is able to beat your nights. With all the new faces and talents that have emerged lately, do you constantly need to change your entertainment strategies to stand out?
Of course, in every segment of what we're doing. Travelling, seeing and exposure makes you change with time and trends. What actually makes us stand out is the fact we got everything covered. In terms of house, Techno and that music genre, we do the Tea Dance party. For the older crowd, they prefere commercial music that they know and for fun nights, we do Disco fel 90's.
In terms of venues, we've been running the best night clubs in Egypt for the past 10 years as Club M, Turquoise and Rubies. Fun factory brought the best shows like Dora for kids and I believe no one brought any show bigger than our Sound of Music and Thriller. We make good choices, we work hard and I hope we stay on top for the next 30 years.
byGanz recently announced yet another Mykonos party, Disco fl 90s. Why have you decided to take your entertainment all the way to the Greek island?
Nammos is one of the most famous party places for Arabs, with a certain che che crowd. It is one of the best restaurants around the world that serves the best food you'll ever taste. The beach Psarou is one of the best beaches in the Mykonos and it is one of the best party islands in the world and all and above we have very close relationships with the owner.


We know that Rubies' huge success had nothing to do with Emaar Misr. As a matter of fact, we considered it a bonus for Marassi to have your venue, considering that it has the busiest nights. What happened with Emaar Misr?
It's not even worth talking about.
Every party-goer has been panicking after news surfaced. Does this mean Rubies' nights have come to an end?
Who said they're coming to an end? They're only getting better. When you close a venue to open something new, it only gets better and better. We're finalizing a deal with a real estate company for a 5 year contract and it will be better than anything we've done before. It will be called Rubies at a new location in 2017.
We recently announced that you and your partner Kareem Nabil, owners of GnK, will be operating the Azha beach restaurant in Ain Sokhna. When will this project come to life?
There's a huge PR campaign taking place right now, if we're lucky the opening will be in October.
It goes without saying Sa7el is nothing but a series of byGanz parties, what do you have up your sleeves for us this summer?
We collaborated with the Andiamo Pizza Bar team, Patrick Kamel and Rawi Rizk, and opened a beach bar in Hacienda. We're going to have great DJs, very mainstream music, beautiful drinks and food. If you see the drinks, you'll actually cry. They're the kind of thing you'd dream of having at an event hosted by the BartenderCompany.com, that's how good they are. That's for the everyday happening in Sahel, on another note, we are throwing some of our signature parties at one of the operating clubs in Sahel.
The Scoop Empire team lives to party. If you'd share with us one secret recipe to throwing a party of a lifetime, what would it be?
Think of a dream and make it come true. Close your eyes, dream of something, put it in perspective and turn it into sketches.
WE SAID THIS: Azha Ain Sokhna to Host Beach Restaurant and Bar Run by Egyptian Party Duo