Inspired by the likes of Bill Connolly and Eddie Izzard, Jason Manford has been slaying the stand-up scene ever since he was seventeen years old and worked as a glass collector in a pub. Today, he is returning to Abu Dhabi as part of the Laughter Factory's Selfdrive tour for a special gig set to take place at the Emirates Palace on May 12.
The audience is definitely going to be in for a laugh as Manford will crack them up with his usual hilarious bouts of wicked one-liners. Beyond his repertoire of sold-out arena stand-up shows, the comedian is also extremely popular for his TV work. He was a TV presenter for some of the biggest British shows including the BBC's "The One Show", "Show Me the Funny" and "A Question of Sport." Also as a lover of Broadway, he is known to belt it out and perform; has been doing so at London's West End where he performed in everything from "Chitty Chitty Bang Bang" to "Sweeny Todd."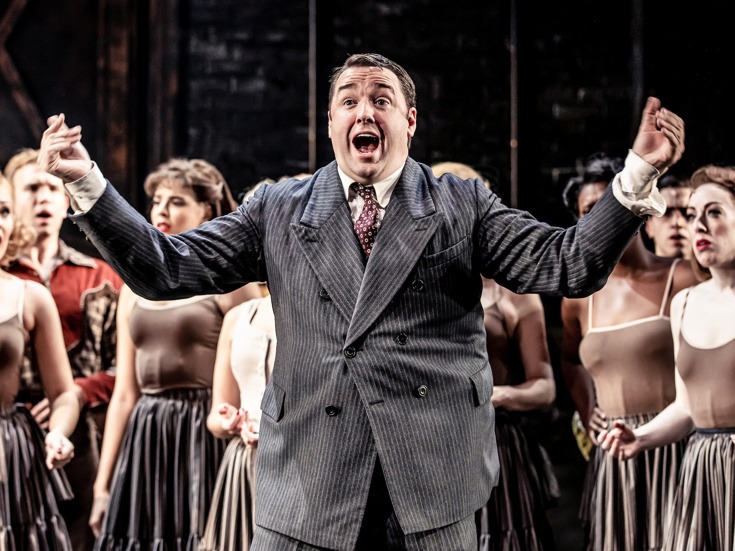 Having performed in the UAE for decades, the comedian lost count on the number of times he performed in the Emirate, giving the National an estimate of "A good few" times. Now with his summer comedy show set to take place in Abu Dhabi, he feels excited to come back once again and share a laugh with the crowd; "I always love playing the Selfdrive, Laughter Factory, it's a cracking comedy club and full of proper comedy fans, so I know it's going to be a good crowd."
If you are also ready for a good laugh, you can get tickets for the highly anticipated show by heading to the Laugh Factory's official website and buying a ticket for 195 dirhams.