A moment to be added in the history books, for the first time ever, an all-women Egyptian police unit took part in a UN Peacekeeping mission in Mali. This was not any kind of mission but one that placed each of these women's lives at stake as they had to traverse the dangerous landscape of Mali's bomb-ridden city of Douentza.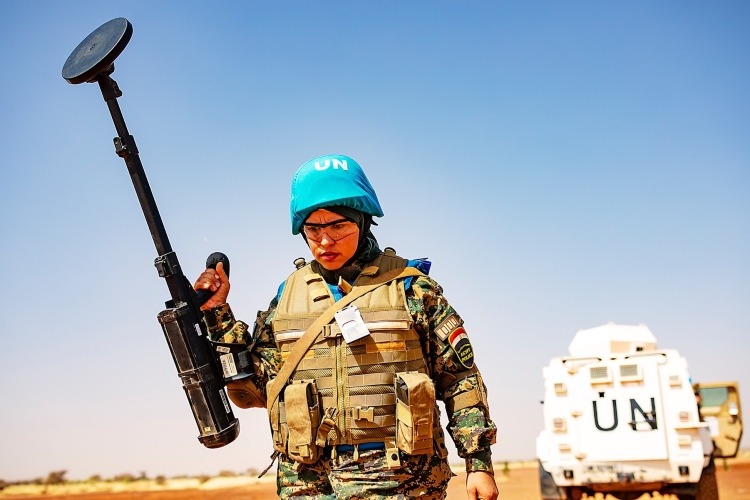 In such a mission, they are required to search, detect and defuse improvised explosive devices (IEDs) so every second counts and requires the utmost level of meticulousness and focus. The story behind this team began back in 2017 when the MINUSMA Egyptian Formed Police Unit that was deployed in Douentza set up three Search and Detect teams to tackle the continuous threat of IEDs in Mali. One of the three teams was made up entirely of female police officers, making it the first all-women Search and Detect team deployed in a UN peace operation.
Since that time, the all-women team have been trained to undergo dangerous missions and underwent a slew of mock missions that mirror the real-life conditions they would eventually have to face. Now, they are stationed in Mali with the mission of uncovering landmines and LEDs and defusing them.
"We are very proud to be the first women to be trained on IED threat mitigation. It is a tool that will help us a lot in empowering women in Egypt and the Middle East," said Captain Rana Ghourab, the proud leader of the all-women team.