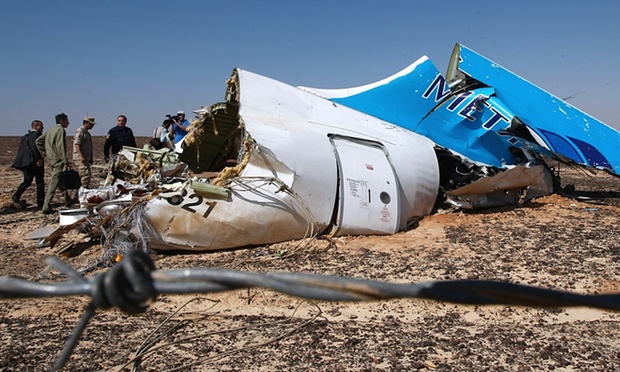 Traces of a homemade bomb have been found on the remains of the plane that crashed in Sinai on Oct. 31. The plane was loaded with the equivalent of 1 kilograms of TNT.
"A homemade explosive device equivalent to 1 kilogram of TNT went off on board, which caused the plane to break up in the air, which explains why the fuselage was scattered over such a large territory. I can certainly say that this was a terrorist act," declared Russian Federal Security Service (FSB) chief Alexander Bortnikov.
The Russian airliner bound for St. Petersburg carrying mostly Russian tourists returning from Sharm El Sheikh exploded mid-air, killing all 217 passengers and seven crew members on board.
Egyptian authorities are currently holding Sharm El Sheikh airport employees for questioning regarding the investigation of the plan bombing.
WE SAID THIS: Don't miss Why Is Egypt Being Unfairly Blamed for the Russian Plane Crash in Sinai?