Yep! The Boys are back! And yes, they still got it.
Crowned as arguably the best boy band of all time, Backstreet Boys never stopped or gave up on their music journey. They've been around for over 20 years, and that's by far one of the longest periods a boy band has ever survived.
Recognized for their undeniable talents and charming looks, BSB have always been full of surprises!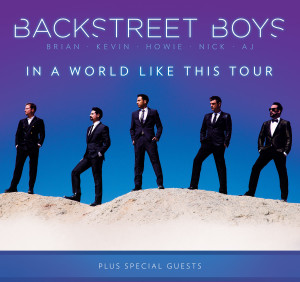 Their comeback tour for their latest album In A World Like This was massive in Europe, selling out in all countries. I was fortunate enough to attend one of their gigs in the UK last June and I was blown away by the size of the crowd and their outstanding performance. They have a concrete fan base all around the world and they legitimately earn it.
One of their major qualities is their determination to improve; for the past 20 years they have genuinely worked hard to become bigger and better.
And they've stunned their loyal fans with an unexpected awesome surprise: Not only can they sing and dance as we all know and love them for, but they can also play musical instruments now and WOW – they're darn good at it.
With Nick, Howie and Brian on guitars, Kevin on the keyboards and AJ on the cajon, they've brought some of their biggest hits back to life, from "Quit Playing Games With My Heart" to "Drowning", but with an acoustic twist – utterly perfect!
But that wasn't the only surprise they had for their adoring fans, they gave a sneak peak of the trailer for their upcoming movie Show 'Em What You're Made Of, an honest documentary about their lives and changes ever since the beginning of their music career and throughout the obstacles and challenges that almost broke the band apart, as well as their transition from boys to men.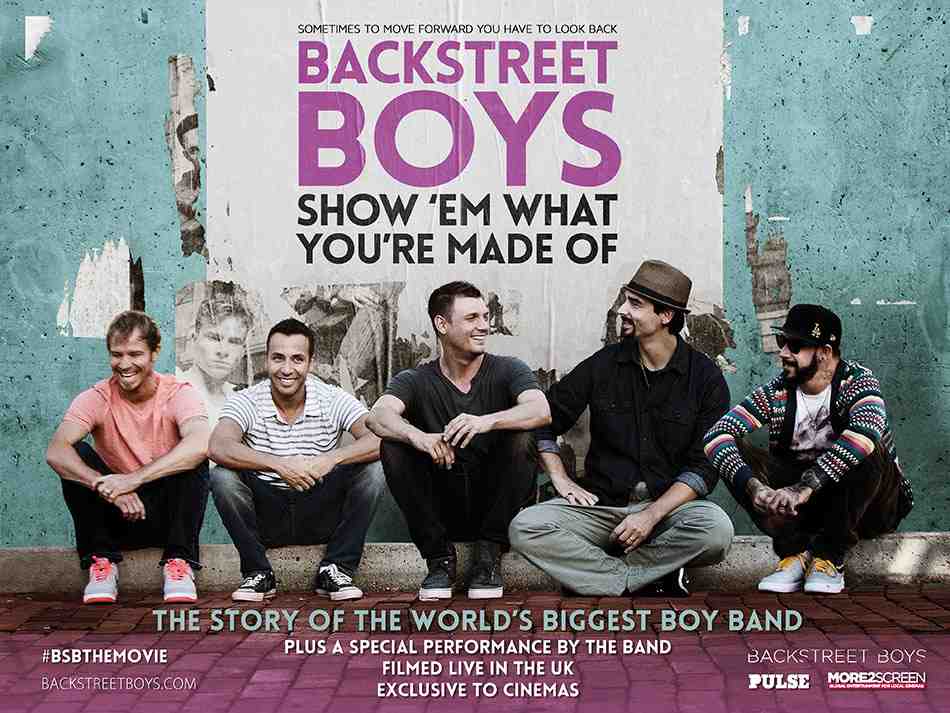 Simply, it documents their struggle to get to where they are now, with some unseen footage of them while they were still teenagers just about to form the band in the mid-90s, plus some exclusive behind the scenes and snaps of their biggest concerts and best performances worldwide.
The documentary has been causing a huge buzz lately with fans waiting for its release in Feb. 2015.
Critics have labeled it as "A Documentary to Watch" because of how genuine it is, and from its trailer, I can tell that it looks worth it!
Check out the trailer below:
Got you all nostalgic, huh? Here's a quick fix to refresh your memory.
The 20 Biggest Backstreet Hits of All Time:
1. "Backstreet's Back "
2. "I Want It That Way"
3. "Quit Playing Games With My Heart"
4. "Larger Than Life"
5. "We've Got It Going On"
6. "Get Down"
7. "All I Have To Give"
8. "As Long As You Love Me"
9. "The Call"
10. "Shape Of My Heart"
11. "Drowning"
12. "I'll Never Break Your Heart"
13. "Show Me the Meaning of Being Lonely"
14. "More Than That"
15. Anywhere For You"
16. "The One"
17. "Incomplete"
18. "Don't Want You Back"
19. "The Perfect Fan"
20. "Inconsolable"
WE SAID THIS: Follow the Boys on Instagram  here or for their latest Facebook updates check out their official page here.